Everest Poker Scoop Awards at eGaming Review London

Barry Carter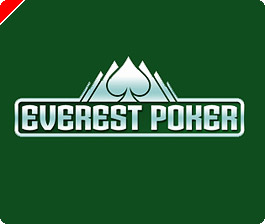 Pioneering multi-lingual card room Everest Poker have capped off a brilliant last 12 months by scooping two major awards at the eGaming Review Awards is London last week. The awards show which celebrated all aspects of online gambling, nominated Everest Poker for two awards in total, both of which they won.
Everest Poker is a unique poker room dedicated to the international poker community. Their software is localised and offers customer support in 15 different languages. In the last twelve months Everest have seen their traffic and revenue leap frog much of the competition and this was highlighted by their nomination for; Hot Shot Operator of the Year and Poker Operator of the Year.
Hot Shot Operator of the Year is awarded to the operator who has had the greatest impact on a global level in 2006/2007, those who have shown the most promise for the future. This is highlighted by the significantly increased traffic Everest Poker has had in the last year.
For Poker Operator of the Year, the organisers were looking for "originality, growth, scale, usability, payment processing and marketing. Special consideration is given to operators looking to innovate in this highly competitive sector". There is no wonder why Everest Poker won this award, not only do they have a revolutionary 15 language operating model but they are constantly getting involved with innovative promotions and tournaments, like the recent amateur football team sponsorship promotion and the Nordic Summit events in Barcelona
Jennifer Joyce, Everest Poker's VP of Marketing: "To win both awards is fantastic for us - we have seen incredible growth over the last 12 months at a time when many said the market was saturated. By appealing to leisure players rather than the professionals we have opened up a much wider audience to the game and have generated better growth as a result. These awards are a great endorsement of everything we have all worked so hard for and credit to everybody for that."
[I] Ed Note: Be part of the Hottest Poker Operator of the Year and get a special Pokernews bonus at Everest Poker