EPT Donate Monte Carlo Seat to Simon Poker Charity

Damien Oborne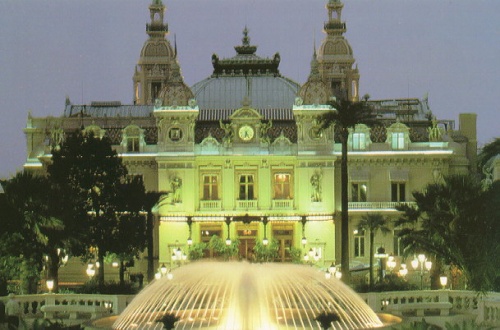 The Simon Poker Charity Tournament is being hosted on the 3rd of November by the EPT Dublin. There has already been a lot of support given to this event and, with this massive coup for organisers, that has continued to grow.
The European Poker Tour has announced that they are donating an EPT Grand Final Monte Carlo seat worth $10,600 to the Simon Poker Day Charity Tournament. This is a very generous offer that will help make the event a profitable day.
Padraig Parkinson, spokesman for the collective of players organizing the event said, "This is astounding generosity from John Duthie - we just need to figure out how best to use it now to help the homeless!"
John Duthie, CEO of the EPT said, "I was happy to help out. It was either that or listen to Padraig incessantly for the next month. This should shut him up and he can focus his attention on organizing a tournament we're all really looking forward to."
Last year was a fantastic success with over $50,000 raised for the homeless charity Simon Dublin. With corporate and private donators again rallying for the event we will see another successful day.
The 2006 event was very popular and attracted high profile players and celebrities. These included Donnacha O'Dea, Jesse May, Scott Gray, Julian Gardner, 'Mad' Marty Wilson, Dave Colclough, Kevin O'Connell, Nick Leeson, Matthew Stevens, and Stephen Hendry. World Champion Noel Furlong will also return in an attempt to defend last years title.
Snooker stars Steve Davis and Ken Doherty have also committed to taking part. They will be joined by various high profile entertainers and sports stars.
Another popular fundraiser on the day will be the auction run be "Mad" Marty Wilson. These auctions are always funny and enjoyed by everyone involved.
Ed note: You can qualify for the European Poker Tour at PokerStars