Big Tournament Players Fight for $14,000,000 in the Last Week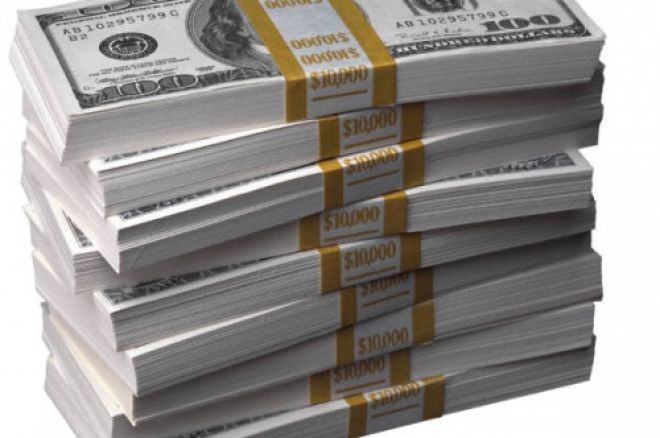 The WSOPE may have been one of the richest and prestigious tournaments of the year but last week may have been one of the busiest weeks in the poker year with one of the combined biggest turnovers.
Most eyes in this country were firmly on the EPT London, where 392 players contributed to the £2,000,000 prize pool. Stars like Surinder Sunar, Roland De Wolfe and Ben Grundy all had a deep run, but the event was eventually won by property developer Joseph Mouawad from Lebanon; £611,520 richer and finally taking the title away from the Brits.
Then there was the second stop on the Asian Pacific Poker Tour (APPT) – this time staged in Seoul. A lower buy-in relatively speaking but with $139,872 going to eventual winner Ziv Bacher, it was not to be sniffed at. 186 players signed up for the $2500 event and the many internet qualifiers were joined by Joe Hachem, Vanessa Rousso and Lee Nelson (All of whom were very early bust outs).
Believe it or not, the World Poker Tour was not deterred by these two tournaments and chose to have their Turks and Caicos Poker Classic at the same time. The WPT were left in a huge quandary, they had guaranteed a first prize of $1 million, however with only 137 players registering for this $7,500 event, there was not quite enough money in the prize pool to cover gaurantee this first prize. A poll was taken amongst the players and only 16 opted for a 'winner takes all' approach, so the prize pool was lowered to pay out the top nine finishers. The event was also a lot shorter than predicted and the first prize of over $400,000 was taken down by Rhynie Campbell of Turks and Caicos, who bested Erik Cajelais and others at the Final Table.
If that wasn't all, as I write the biggest online tournament of all time, the WCOOP Main Event, is still going on. Just under 3000 players paid $2,600 to have a shot at winning the $1.38 million first prize. Whoever wins it will probably buy a bed with the winnings because it looks like it could go on for over 24 hours.
So, approximately $14 million in play last week in some of the biggest tournaments across the globe and, with two EPT, two WPT and countless European National events in October, the poker community will see even more money flying around like confetti.
Ed note: Play against the stars such as Phil Ivey and Jennifer Harman online when you join Full Tilt Poker