Step Your Way to the Asia Pacific Poker Tour

Barry Carter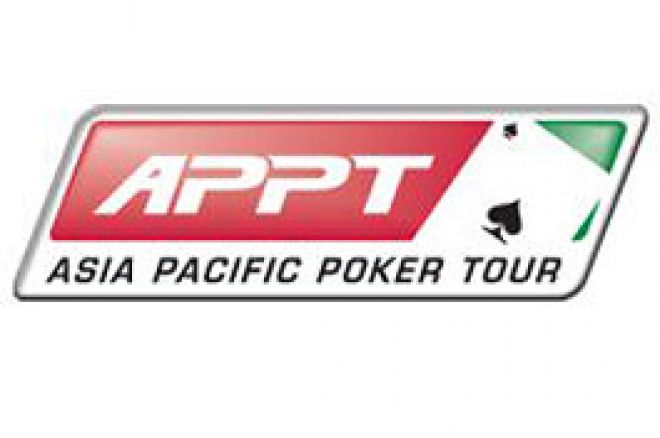 Now there is an easier way to qualify for some of the biggest tournaments in the World. Ok, maybe not easier, but certainly a very good value system. Pokerstars have introduced "steps' tournaments to allow qualification into APPT.
Steps tournaments were popularised by PartyPoker a few years ago and presented a gradual and lower risk way of making money from SNGs. Steps tournaments have several tiers to them, winning or placing high in one will advance you to the next tier. Rather than losing your money when you don't advance, finishing at the higher end of the end of the table will often secure you some money or another chance at that step.
The Pokerstars step satellite system will allow you to have several attempts at winning a seat in a big tournament, potentially without losing your money. In most cases finishing 1st or 2nd will advance you to the next step, while finishing 3rd will re-enter you into your current one. A 4th place finish often will still pay out some cash or move you to a lower step to soften the blow.
The steps start at:
Step 1 is $7.50 or 500 Frequent Player Points (FFPs).
Step 2 is $27 or 1750 FFPs.
Step 3 is $84 or 5125 FFPs.
Step 4 is $215 or 13500 FFPs.
Step 5 is $700.
Step 6 is $2000.
Once you get to step 6 you have a choice of playing for a $9000 Sydney APPT or the $4500 Macau APPT events. The 2nd and 4th highest finishers respectively win entry and expenses into the above events. You can buy in at whatever level step you desire.
This new initiative by Pokerstars is bound to prove popular, especially with super satellites being very difficult to win these days. Unlike other tournament structures, bubbling doesn't wipe you out completely, it merely knocks you back one rung on the ladder. Hopefully this new from of satellite will continue to EPT and WSOP events too.
Step up to the task exclusively at Pokerstars