The Big Charity Day at 888 Poker

Damien Oborne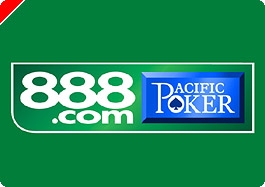 Earlier this week we announced to our readers a feel good story on the Simon Poker Tournament in Dublin. The charity stories are rolling in and it's fantastic news for pokers image! 888.com have announced a very worthwhile cause that anyone can be part of. They are holding a charity day to raise $100,000.
The 888 Big Charity Day takes place on the 10th of October. The best thing is it won't cost you anything to contribute!! All you have to do is play as many tournaments as you can on October the 10th between 00:00-23:59 GMT.
888.com will be donating all the fees from these tournaments to two extremely important charities. The best thing is that you can choose exactly where your money will go! You will be helping out a cause that means something to you, without spending anything extra.
The more players that get involved in these tournaments, the more 888.com will contribute. The two charities that are being helped are -
World for World Organization (WFWO) -
This group focuses on improving the nutrition and living standards of some of the world's poorest communities.
Earth Action -
The worlds largest network of organizations and policymakers working on global peace, environment, human rights and governance issues.
You can decide from either of these two charities. If you dont have a preference then 888.com will divide your donation equally between both of them.
Lets all get behind what should be a fantastic days poker. If tournament fees exceed $100,000 then the extra amounts will also go to these fantastic organizations.
If you cant take part on the day. You can even make your own separate donation at the charity's website!
www.worldforworld.org
www.earthaction.org
Ed note: Join 888 Poker and improve your bank roll and feel good factor