Hansen and Antonius Lead the Field into Day 3 at WSOPE

Barry Carter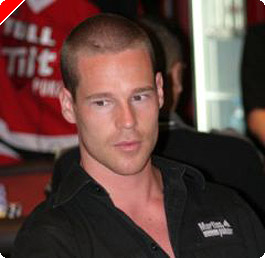 Oh to be rich, handsome and Scandinavian. That's the current feeling in the air at the World Series of Poker Europe. The two most feared and successful Scandinavian players in the World, Gus Hansen and Patrik Antonius, go into day 3 of the WSOPE in 1st and 2nd place respectively today after bulldozing their way through the field.
Antonius finished the day 2b chip leader yesterday after a calm methodical display from start to finish, never losing ground on the lead he brought with him from day 1b. Hansen on the other hand was a one man wrecking crew, at the TV feature table he ensured a good programme to come as he busted just around everyone who started the day with him, including Greg Raymer and Ram Vaswani.
If both men repeat this performance then it could make for one of the most entertaining Hollywood final tables ever seen. Both men are young, talented, fearless and have movie star good lucks along with their multi million bankrolls. Thankfully for the rest of us, plenty of other much more normal players are still in the mix.
There are still plenty of ladies vying for the title, with Annie Duke and Annette Ostebrad both in the top ten of chip accumulators. Huge names like Johny Chan, Daniel Negreanu and Jamie Gold are still fighting and holding enough chips to do plenty of damage towards the final table.
The UKs hopes of taking the title currently rest on the shoulders of Karl Mahrenholz, whom many of you will have seen recently on the GUKPT show on Channel 4, Karl is currently sitting in 13th place. 84 players will make the journey back today, with plenty of Brits and Big Names still in the field, there is everything to play for.
We should be playing to around 3 tables today, however that is not yet confirmed, but the first place and only place to get the live updates from the WSOPE is right here at UK Pokernews.