Who Will Win the 'Trifetca'?

Barry Carter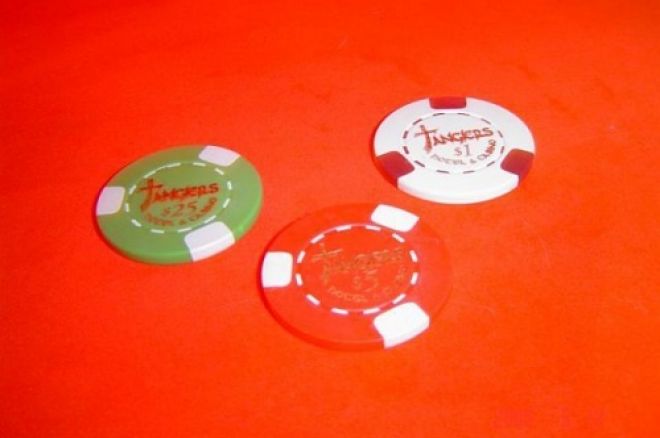 What does the man who has won everything want? To be immortalised in some way. If you read our great interview with Daniel Negreanu you will know that after nearly $10 million in tournament cashes he still has a lot of ambition and is aspiring to something no poker player has done yet – in his words to do the "Trifecta". That is to win an EPT, WPT and WSOP Title.
Negreanu already holds several WSOP Bracelets and WPT Titles; he is shy of just an EPT Title. With his new partnership with Pokerstars, he is going to get plenty of chances on the EPT circuit. Many people see Negreanu as being the favourite to 'unify' the titles. You certainly wouldn't want to bet against him, but let's have a look at who else is in the frame:
John Gale
Took down the WPT PCA in 2005 and captured a WSOP Pot Limit Hold'em title in 2006 (after coming runner up the year before in the same event). A proven big tournament player and hailing from the UK does not have far to travel to lay his claim on an EPT Title.
Carlos Mortenson
Not only can this man lay claim to winning both a WPT and WSOP Title, he is the only person on the planet that has won the Main Event of each franchise. He won the 2001 WSOP Main Event and earlier this year won the WPT Main Event at the Bellagio. He also has a second title of each and as a European himself must be one of the favourites on any EPT stop.
Joe Hachem
Proved he was the real deal after winning the WSOP Main Event by following up with a WPT Title at a particularly tough final table. He is a formidable tournament player and his association with Pokerstars means he will probably play plenty of EPT events.
Scotty Nguyen
After capturing several WSOP bracelets (including a main event), Scotty made final after final on the WPT circuit but always missed out. Finally he took down a WPT title in Tunica last year and has had some impressive runs in the WSOP this year. What lets Scotty's chances down is the fact he is not a regular face on the EPT circuit.
Barry Greenstein
Has a WSOP bracelet and several WPT titles. A proven cash and tournament player, Greenstein is becoming a more regular face on the EPT circuit and is due a deep run in one of them. A dark horse in this race.
Roland De Wolfe
Unlike all the men before him, Roland already has an EPT under his belt and has a WPT title to match it. A proven chip monster in tournaments he only has to capture a WSOP Bracelet to do the treble. He is my pick to win the lot for the simple reason that he has the most achievable task in front of him. Winning a WSOP bracelet is by no means easy and the fields are huge, but with nearly 60 events on the WSOP calendar every year he simply has the most opportunities to do the job.
Ed note: Qualify for all the big events at Pokerstars