Titan Poker Sit & Go Jackpots Update

Damien Oborne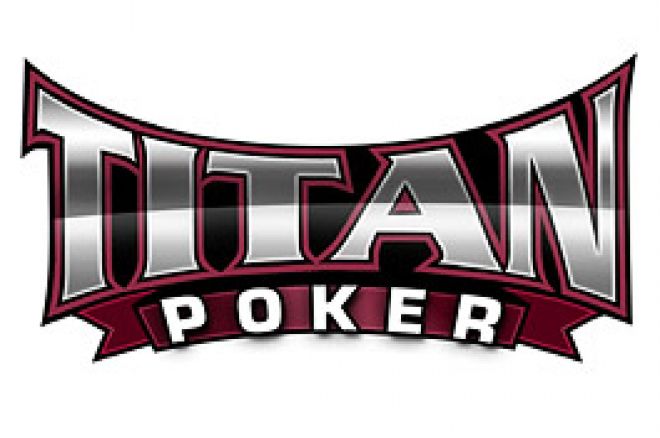 Titan Poker's famed Jackpot Sit and Go's are providing players with a great chance to win themselves a huge payday. With the games ranging from $2+0.40 to $50+9 there is a chance for players with different sized bankrolls to get a huge boost.
The current jackpot sizes are:
$2000 for the twelve seat Dirty Dozen sit and go
$15,000 for the ten seat Maui sit and go
$35,000 for the six seat Rio sit and go
$70,000 for the six seat Fort Knox sit and go
The $2+0.40 Dirty Dozen tournaments feature twelve players and it rewards players who can win four events in a row with a $2000 bonus. This is a fantastic chance for players to increase their bankrolls with a minimal outlay.
The $5+1 Maui bonus increases each week until someone achieves a winning streak of five. The bonus currently sits at $15,000. In addition Titan Poker offer a compensation prize of $200 for 5 top two finishes in succession.
The $35,000 bonus for the $20+3.50 Rio is another appealing option for players. If you can manage to win six in a row you can take a $35,000 payday down. This bonus starts at $25,000 and rises by the week, so $35,000 is a fantastic incentive to take part in the Rio events right now. Again, Titan offer players compensation for consecutive top two finishes. $300 is awarded if you can finish 1st or 2nd in six consecutive events.
The most expensive of the Jackpot Sit and Gos is known as the Fort Knox. Those cost players $50+9 and currently have a bonus of $70,000 for 6 wins in a row. The bonus starts at $50,000 and rises weekly. These sit and go's are the same as the Rio's, with 6 players taking part. The compensation bonus for 6 top 2 finishes in succession is $750.
With massive value currently available in the Rio and Fort Knox Jackpot Sit and Go's, players have a great reason to get involved and take down the bonus.
Join Titan Poker today and we'll give you $50 totally free to get started with on Jackpot Sit & Gos or on any real money game