Sweden to Crack Down on Illegal Poker Clubs

Barry Carter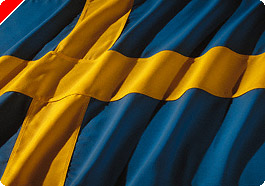 Poker is once again in trouble in Scandinavia. It was only last month that we brought you the news that a Danish court had ruled in favour of poker being a game of skill and therefore not gambling, clearing the Danish Poker Federation of illegally holding poker tournaments. Denmarks neighbours Sweden have not reacted as favourably.
Lotteriinspektionen, the Swedish Gaming Board, have ordered the Police to adopt a tougher and more proactive approach to seeking out underground poker clubs. They issued a report which suggested over 100 illegal poker clubs are active in Sweden and the situation is getting 'out of control'.
The Swedish Government have a monopoly on live and online poker with their organisation Svenska Spel. However, many poker clubs in Sweden continue to advertise their services on the internet. In April a tournament in Grebbestad was broken up by 50 Police officers who had travelled 45 miles to the event. This was after the Government objected to the event being advertised in the National Press.
At the time there was speculation that the Governments position might have been reconsidered after many of the Officers involved openly voiced their objection to the significant Police resource being used to break up a recreational activity. This is now clearly not the case and recently the Government ordered for detailed information on all the employees of 24 Hour Poker to ensure they were abiding by the monopoly law.
Scandinavia is a uniquely paradoxical area in Europe as far as poker is concerned. At the tables they have developed from novices to a World force in such a short space of time, however the rights of this developing poker community are significantly alienated and something really has to give, one way or the other, in the very near future.
Ed note: Play poker legally and safely at Everest Poker