Pokerstars WCOOP 2007 Proving a Huge Hit

Barry Carter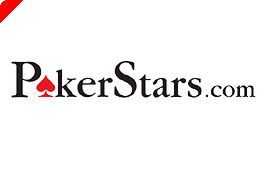 The Pokerstars World Championships Of Online Poker (WCOOP) are now well under way. Many consider them to be the WSOP of online poker, one similarity of course being their increasing popularity. We are 7 events into this years series and the talk on the Internet forums is about the considerable length of time they are taking and how long the final may last.
As I write, we are into hour 16 of the $215 Limit Hold'em event, its 7.00am US time (where 70% of the traffic is likely to be from) and the match doesn't look to end anytime soon. Thus far the shortest event has lasted 12 hours and $530 NLHE event on Sunday lasted an amazing 19 hours. Now the speculation on the internet forums is that the $2,600 Main Event could last up to 36 hours.
The reason for these considerably long tournaments is due to the amount of entrants (The aforementioned $530 NLHE had over 6000 runners) and the slow structure. WCOOP events have 30 minute levels, which by internet standards is very slow. Despite these remarkably long schedules, players only get the standard 5 minute break at the end over every hour.
Ironically, yesterday the world newspapers included a story about a man in China who died of extreme exhaustion in an Internet café after a 7 day session of Internet gaming. It is not known whether or not he was playing on an online gambling site or not yet, however it surely is food for thought to all online gaming establishments.
Not everyone is against the slow structure at the WCOOP. The longer levels favour the skill element of the game and many of the top rated professionals are in favour of the slower schedule. JC Tran won the main event last year and Greg Raymer impressed everyone by taking down the $320 PLO event two days ago.
It will be interesting to see if the main event really does go for anything like 36 hours but one thing for sure is that whoever takes down the title will have to be considered a skilful player. The recent Full Tilt Series of Online Poker included a two day event with a rest period in-between which may turn out to become a regular addition as these online tournaments get more and more popular.
Ed Note: You can still qualify for all the remaining WCOOP events at Pokerstars, get yourself a coffee and a sign up bonus while you are at it.