The Hold'em 100 Review and Results

Kevin Stevens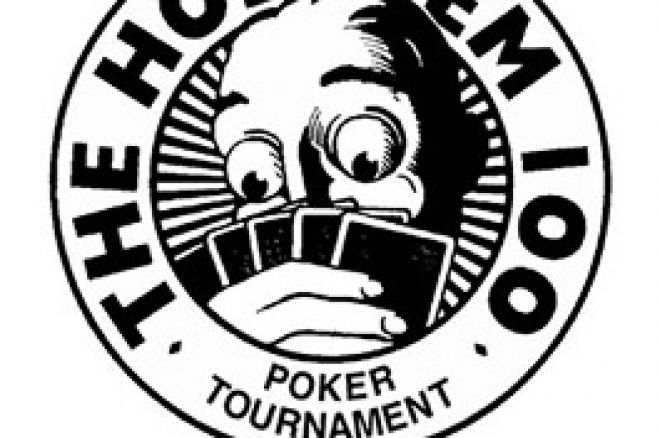 The annual Hold'em 100 tournament, which in the twelve years since its inception has helped raise over £100,000 pounds for charity, saw amateur and professional poker players join forces to raise money for the Royal Marsden Cancer Fund last weekend. The event, which was opened with a press conference to help launch this weeks EPT event, was eventually won by one of Team Pokerstars latest signings; Hevad 'Rain' Khan. £8,000 pounds was raised for charity on the day.
It was fitting, in light of his efforts for charity in the last year, that EPT Grand Final winner Gavin Griffin was the guest of honour at the event. Griffin opened the press conference which was a very light hearted affair. Last years EPT London winner, Vicky Coren, was also in attendance and when quizzed about her quote upon winning last years tournament; "That it would be popular with Vic' regulars because she would blow all the money back in the cash games" she expounded that most of last years money had actually been spent in the Vic' restaurant and assumed that if she "won again this year the whole casino would probably be re-made in gold".
The event, which was held at the supremely welcoming and well appointed Loose Cannons Club on the banks of the Thames, was slightly delayed by the closing of all major roads in the city of London for the "Free wheeling" cycling day. Even the necessity to use London's sporadic weekend public transport system could not keep poker enthusiast away as a large number of players made the effort and were rewarded with the opportunity to play some of the biggest names in the game.
In fact virtually all of Team Pokerstars' stable of sponsored players where in attendance. Gavin Griffin, Daniel Negreanu, Chris Moneymaker, Noah Boeken, Katja Thater and the EPT CEO himself, John Duthie, to name just a few were cleverly placed on different tables giving everyone who played in the charity tournament the chance to play with a high profile professional. That made for great value day of poker in addition to the opportunity to win a seat in this weeks EPT London event, the opportunity to donate to such a worthy cause and the hospitality of the Loose Cannons Club.
Hold'em 100 2007 results
1st Hevad Khan £1,500 + £5200 seat to London EPT [*], donated by PokerStars
2nd Rory McCafferty £1,500
3rd Valentine Low £1,000
4th Geoff Marsh £650
5th Barney Cordell £400
6th Phil Shaw £250
7th Dave Bland £150
8th Geoff Henman £100
9th Mark Patrick £80
Ed note: Many consider Pokerstars to be one the finest online poker rooms around right now