The GUKPT Rolls into Plymouth and onto Channel 4

Barry Carter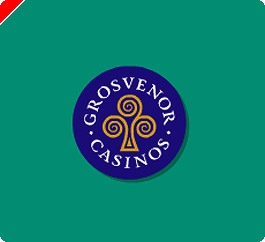 You would be forgiven for thinking that there is only one place in the country to play poker for the next two weeks. The World Series of Poker Europe seems to be on the lips of everyone right now and it looks set to be the richest ever poker tournament outside of Las Vegas (Except that one in the James Bond film, but that wasn't real).
But for a tenth of the whopping £10,000 buy-in you can play in one of the most exciting and quickly developing poker tours in the country. It's not even a year old yet but the GUKPT is already one of the most popular stops on the UK circuit and this month it heads to Plymouth.
The action starts today with a £200 freeze-out, then a £300 double-chance freeze-out tomorrow. A £250 Omaha comp is played out on Wednesday and the £1000 main event starts on Thursday. It will be interesting to see what the field size will be on this one; on the one hand the WSOPE is going to feature every pro who can get a seat, on the other the £10,000 entry is going to dent even the meatiest of bankrolls.
It's a busy week for the GUKPT as tomorrow Channel 4 will start airing the final tables of each GUKPT event so far. Some colourful characters will be making it on TV, including Pras Banzi, Barry Neville, Dave Colclough and Roberto Romanello. We've caught a sneak peak of the trailer for the show and it looks like the casino audience format may work out well for the series.
There are two more stops in London and one in Blackpool this year on the tour and if the first year is anything to go by, there will definitely be a season 2 next year.
Sign up to Betfair Poker for a $1000 bonus and bankroll your way to the GUKPT