TV News Reports on British Gambling Addiction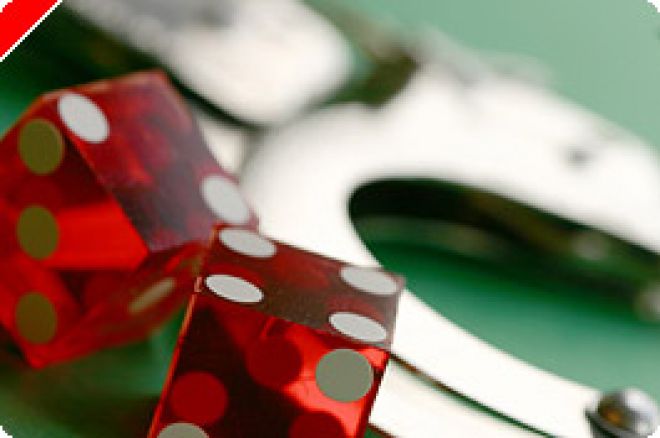 If you turn on any UK TV news channels today you will be faced with the news that over 250,000 British people are problem gamblers and 32 million of us have had a flutter of some sort in the last 12 months. 250,000 may seem a shocking figure, it's roughly 0.6% of the population, however it is pretty much the same as it was 8 years ago when online gaming wasn't as prolific as it is now.
What is interesting about the study is that, as is often the case, almost all of the mainstream media have used poker imagery to symbolise problem gambling, despite poker not being implicitly referenced in the Gambling Commissions report.
When I turned on Sky News this morning (Ironically as I was also loading up a cash game) the background image was of a screenshot of Party Poker. After taking a look across the mainstream news web sites a similar use of playing cards and poker screenshots were in place to deliver this news. In another TV report the National Lottery was being referenced as the most popular UK gambling pastime, however the figures and statistics being presented were on the back of an Ace of Diamonds!
Of course it would be very irresponsible to suggest that gambling is not a part of poker, or that problem gambling doesn't exist in poker, because it certainly does. However, for the uneducated majority who are unaware of the dynamics of poker, this persistent use of poker imagery being linked with all aspects of gambling, when used in the negative sense, could be very damaging to the game we love and insist is a skill based.
In fact the problem gamblers were found mainly in the arenas of spread betting (14.7%) fixed odds sports betting (11.2%) and betting exchanges (9.8%). Of the 32 million of us who indulge in gambling once a year or more, the National Lottery was most popular with over 57% taking part. Scratch cards, at 20%, were the second most popular, followed by 17% who liked Horse Racing and 14% who played on fruit machines.
Poker was not mentioned once in any of mainstream news reports, yet it was the prevalent image in almost all of them. It is understandable that the media like to use metaphors that instantly put an idea into the public consciousness, but maybe we should be more opposed to the use of poker being thrown around so carelessly when reporting on gambling in general.
Ed note: Use skill rather than luck when you play at Everest Poker