UK PokerNews Review: G Casino, Blackpool

Kevin Bloor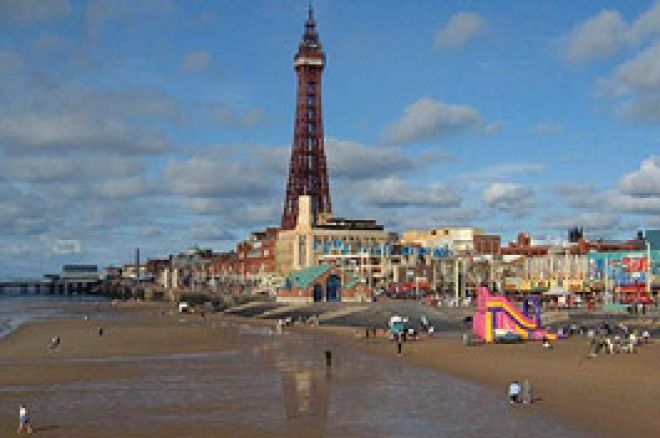 As the WSOP Europe is in full swing down in the capital, friend of UK PokerNews and seasoned live poker player, Kevin Bloor, headed north to "England's Las Vegas" – Blackpool; to experience the poker action at the new G Casino.
After passing through the friendly reception staff and entering the casino floor you are in no doubt that you are in a quality establishment. Following it's recent refurbishment the G Casino, Blackpool has a warm feel to it thanks to the decor of maroon and soft cream colour scheme.
Slots and the usual casino table games are immediately in front of you and the gaming tables follow the same colour theme. As you enter, and to your left, is the lounge bar area. This is filled with deep leather chairs and sofas for your comfort when drinking or snacking from the bar menu. To the left of the bar is a stage where you can enjoy live music at the weekends.
On the two visits myself and my wife have made to this casino/card room the entertainment has been pretty good. A feature of the bar area is the ceiling which has hundreds of small lights which frequently change shape and colour adding to the ambience of the room. Just by the bar is a spiral staircase which takes you upstairs to the "Dining Room" restaurant, again recommended.
Continue through the casino and you arrive in the very impressive poker room. Again the same decor is continued with the poker table cloth also maroon and cream. The poker room has 20 tables and on the last Bank holiday weekend in August the regular £30 freezeout attracted 203 runners! Although the increased field (this comp usually gets 140-150 runners) made for a shorter clock, which altered the game somewhat, the staff coped superbly. Especially the stand in card room supervisor, Julie, who balanced all 19 tables single handedly with consumate ease.
Having played both tournaments and cash games here I am impressed with the standard of the dealers. Given that a lot of pot limit is played they have no trouble controlling the pots and indeed the table. At the tables you are well looked after by the valets. Myself and Jools, my wife, have enjoyed our visits with varying success.
We will be back to play a team game at G, Blackpool on 13th October and no doubt many times thereafter. This is a great casino with a tremendous atmosphere. Whether you play slots or gaming tables but especially poker, a trip to the Blackpool G Casino is a must.
Ed note: Do you love live poker action? Why not try your luck at winning a seat in the PokerNews Cup festival in Melbourne, Australia via one of our freeroll tournaments? These packages are worth $5,000[/I]