Grab a Las Vegas Vacation at Everest Poker

Damien Oborne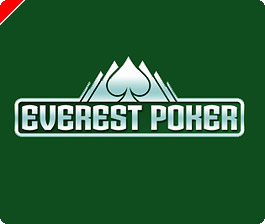 Everest Poker are currently running an exciting promotion called the Everest Poker Las Vegas Vacation. Las Vegas is the poker capital of the world and a fantastic holiday destination for all poker enthusiasts.
As part of the package Everest Poker will fly you and a friend to Vegas for 6 days and 5 nights. Accomodation will be in a luxurious 4 star hotel on the famous Las Vegas Strip. Also included will be $2,000 in spending money so that you can enjoy your time in Las Vegas. The date of the trip is from January 21st to the 26th and has a total package value of a whopping $5,000!
The most important question from here is; how can you win a package? Well, it's simple. Everest Poker will be conducting eight direct entry tournaments. You can buy into these for just $100+9. One prize package will be awarded for every 50 players taking part in these direct entry tournaments. If $100+9 is a little too much for you then Everest are providing players with smaller bankrolls the chance to win a trip too by running daily $11+1 and $3+0.30 rebuy satellites.
The eight events are scheduled on the following dates -
* 2nd of October
* 9th of October
* 16th of October
* 23rd of October
* 30th of October
* 5th of November
* 13th of November
* 20th of November
Everest Poker will also include special extras to make THIS trip the poker trip of a lifetime. The first day of your holiday will include an Everest Poker Party. Here you can meet other package winners and Everest Poker staff. There will be hosted gatherings for all package winners on each night of the stay. Everest Poker staff will be able to give you tips on the best way to enjoy your time in Las Vegas! On top of that you will receive a guidebook containing a complete overview of all the poker action in Vegas.
What could be better than poker, parties and luxury in the entertainment capital of the world? You will have the chance to enjoy everything Vegas has to offer; Shows, spas, golf courses, nightclubs, theme parks and much more.
Ed note: Join Everest Poker to win one of these sensational Las Vegas packages