Crunch Time for Dusk Till Dawn as Court Date Nears

Barry Carter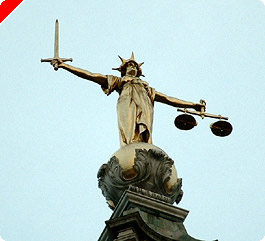 The long awaited Casino License hearing of the Dusk Till Dawn (DTD) Club in Nottingham begins on Monday. The hearing is expected to last four days at Nottingham's Magistrate Court and the result could be groundbreaking.
Dusk Till Dawn is the brainchild of poker player and businessman Rob Yong, who thought that casinos were not looking out for the best interests of poker players and decided to start up a card club run by poker players for poker players, with no casino house games involved at all.
That was over two years and since then Yong has been faced with barrier after barrier for the club that was originally planned to open over a year ago. The latest issue is with the three major casinos in Nottingham challenging the clubs opening, Gala, Stanleys and London Clubs International.
All three casinos have objected on the grounds of 'insufficient demand' for the club, despite it having the backing of every serious poker player and institution in the country. "This has nothing to do with 'insufficient demand'; it's just an attempt by the big boys to keep a stranglehold on their monopoly. They only care about profits and not about their players" said Yong.
DTD will be presenting a catalogue of evidence that there is plenty of demand for the club which will be capable of holding 405 players at any one time, including thousands of emails addressed to the Gambling Commission from poker players explaining exactly why they want DTD to open. The three casinos by comparison have submitted very little in the way of evidence other than their own company brochures and pages from the gambling act 2005.
Despite not being able to open as planned, DTD have established themselves as a legitimate poker brand, both with their online card room and army of sponsored professionals (Not to mention the Dusk Till Dawn Girls who appear at all the major poker tournaments). Not only will DTD create a great number of jobs but with the clear demand from poker players across Great Britain, will surely do a great deal for Nottingham's Tourism Industry.
Stay tuned to UK PokerNews for the very latest developments on this story.
Ed note: Join Hollywood Poker and win a $5,000 PokerNews Cup seat in our special freerolll