World Poker Tour and CardPlayer Agree Live Update Partnership

Barry Carter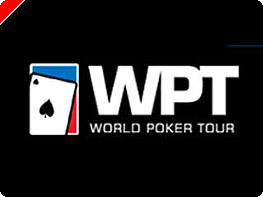 The World Poker Tour really have been the movers and shakers in the poker industry this week, first of all they announce they will be hosting their first event in China and now they have revealed they have teamed up with Card Player Media for an exclusive coverage deal of all their events.
Card Player will join forces with the WPT's Live Update team to provide chip counts and hand coverage for the Season VI WPT Tournaments. WPT will be distributing summarised information to other media sites hourly via news feeds.
This deal is not the first of its type, earlier this year Pokernews and Bluff Media joined forces to bring you exclusive coverage of the 2007 World Series of Poker and later on this year we will be the only place to go to see the chip counts, bustouts and news from the World Series of Poker Europe, in September.
The live updates industry has progressed in leaps and bounds in the short space of time that it existed. There was a time when a poker tournament would have no media presence at all and now bloggers are an integral part of any major tournament. Exclusivity deals like this and the one we have with the WSOP may seem like monopolising the industry but it actually is ensuring the improvement of customer experience for the poker fans
Ed Note: Why not play in a World Poker Tour event instead of looking for updates and receive a $1500 bonus while you are at it?