The World Poker Tour Agrees Chinese Deal

Paul Sandells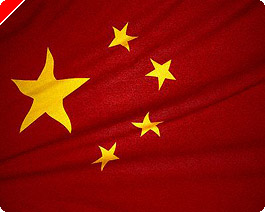 Pokers global reach is extending to more parts of the world than ever before. News has reached UK PokerNews' offices today that the World Poker Tour has agreed a deal with China Leisure Sports Administrative Centre (CLSAC), but it's not poker as we in the west might know it.
A WPT leg in china is probably still some way away just yet. However the latest partnership deal announced by the World Poker Tour certainly looks a step in the right direction for poker in China.
A five year partnership has been agreed between WPT Enterprises Inc. and the China Leisure Sports Administrative Centre. The two will focus on Traktor Poker, known as Tuo La Ji, which is the most popular form of poker in China.
Mr. Hu Jianguo, Director General of CLSAC, said, "This marketing partnership with the WPT is a serious commitment for the CLSAC. WPT's skills and experience in expanding the popularity of the Sport in the US through creative television and marketing strategies will help us accelerate the growth of the Sport here in China. We look forward to a long-term partnership with the WPT, expanding this unique Sport and showcasing the wisdom and teamwork skills of the Chinese people to the world."
Steve Lipscomb, CEO of WPT Enterprises, enthused, "WPT is honoured to be the marketing partner chosen by the CLSAC for the China National Traktor Poker Tour. Poker, especially Tuo La Ji Poker, requires a great amount of skill and passion, both key ingredients in creating dynamic and engaging sports television. We look forward to applying our expertise revolutionising televised Poker in the United States to help bring this exciting Sport to Chinese television for the first time"
The China National Traktor Poker Tour is expected to visit fifteen locations in China. The tour starts in autumn with the final leg scheduled to start in early 2008.
The WPT have recently opened an office in Beijing as well as launching the official tour web site.
Ed note: Have you tried the WPT Online Poker Room yet? Join today and claim a huge $1500 deposit bonus