Earn a Seat in Paradise at the Caribbean Poker Classic with Sun Poker

Damien Oborne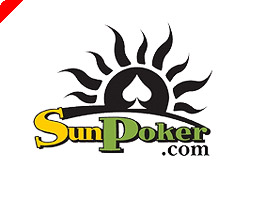 This year we see the annual Caribbean Poker Classic (CPC) enter its 4th year. The event takes place in November and players can still gain entry through Sun Poker just by earning MPPs. As in previous years, SunPoker will be giving away packages from August 1st through October 31st.
To have a chance at the whopping $130k in packages head over to Sun Poker and start earning MPPs. Play regulary over the next 3 months and those MPPs will build up. Get enough and you could be lucky enough to relax in beautiful St. Kitts.
The top thirteen finishers are guaranteed packages to the CPC. Either a $10K full CPC package or a $4K lite CPC package. 14th through 23rd have a 50% shot at winning a package through a special sit-n-go tournament and three packages are guaranteed for 24th - 100th through a multi-table tournament freeroll.
So, the top 100 MPP earners have a chance at these outstanding packages:
$10,000 CPC Package:
• $6,300 buy-in to the Main Event
• $1,200 for seven nights hotel stay at the St. Kitts Marriott
• $2,500 cash for travel and meals
$4,000 CPC Lite Package:
• $1,200 for seven nights hotel stay at the St. Kitts Marriott
• $2,140 cash for travel and meals
• $660 in tournament vouchers (three $220 vouchers)
But! That's not all. The Sun Poker player who lasts the longest in the CPC will also receive a seat to the EPT Grand Final in Monte Carlo. That's a €12,000 value prize package.
Ed note: Join Sun Poker today and book your seat in paradise at the Caribbean Poker Classic