Heads-up! PokerStars Introduce One-on-One Cash Games

Barry Carter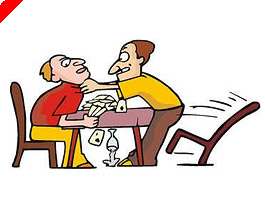 After years of requests from cash game players, PokerStars have finally added Heads-up games to their No Limit cash tables. PokerStars has always been the place to go for heads-up SNGs but they have always avoided the cash alternative.
Although clearly the industry leader right now, PokerStars has played second fiddle to sites like Betfair Poker and Full Tilt Poker for their high stakes cash games and the heads-up variety have been very popular with players and railbirds alike.
On the 2nd of August the members of the twoplustwo forum put up a petition to get heads-up cash games on PokerStars, suggesting everyone email PokerStars support demanding it. Less than 12 hours later 1 on 1 games, as they are called at Stars, were available from the highest stakes all the way down to the micro games.
They are already proving very popular and could see some of the high stakes players migrate from Full Tilt in the near future. Impressively the rake has been capped at $0.50 (which is lower than the $1 maximum on other cash tables); the rake can play a big part in heads-up games as you are playing every hand, especially at the lower stakes.
So whether you have found the fish of all fish, want to practice for when you get down to two in a tournament or just like the mano vs mano challenge, finally PokerStars have what you want.
Ed note: Join PokerStars from UK PokerNews and we'll give you a free shot at a $5000 PokerNews Cup seat in Melbourne, Australia