Poker Heaven Launch The Player Zone

Damien Oborne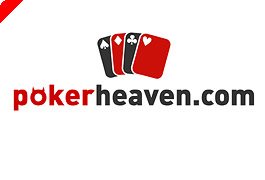 Poker Heaven released ThePlayerZone.com yesterday. This very exciting product is the world's first fully customised and interactive poker player portal. The Player Zone allows Poker Heaven players to log into their own personal site.
After logging in players will be able to access all the information they need to monitor and improve every aspect of their game.
Grant Williams, Head of Marketing said, "We are delighted to be able to provide our players with the opportunity to improve the way they play online poker. We are catering for every type of player out there – from the online professionals who can use the live data to manage their bank roll to the lower stakes players who can use their odds calculator to help them learn the game. We are looking to constantly evolve The Player Zone, this is just the start of things to come."
The top features on the site include -
Rake Tracker : Players can gain access to live rake figures as well as get specific rake details between certain dates.
Profit Tracker : This very exciting feature is available for Platinum VIPs. This tool allows players to plot their profit or loss over certain periods. It also includes a profit calculator.
Customised Promotions : This allows players to see what promotions they are eligible for. The personalised information in the Player Zone ensures that every player is kept up to date.
Buddy List : This is an excellent feature. Poker Heaven is the first room on the Boss Network to provide their players with a fully editable buddy list. It is used in conjuction with the find a player device in the poker room and makes it even easier to find the fish and steer clear of the sharks.
Odds Calculator : This is a good tool to improve your game. Should I have made that call? With the help of the odds calculator you can now learn to make the correct decisions and improve your game.
Hand History : All your hands are kept in the hand history. This ensures that players will be able to review hands and keep records.
The Player Zone works on a system that accumulates data once a day.
The data is then reported back to the player, usually updating around 8 am GMT.
Poker Heaven launched on the Boss Media network in March 2005 and has become one of the fastest growing poker rooms in Europe. With the new Player Zone in full swing the time is now to play at Poker Heaven!
Ed note: If you join Poker Heaven at UK PokerNews we will credit your account with a huge 150% deposit bonus up to $600