PartyPoker Premier League Final on TV Tonight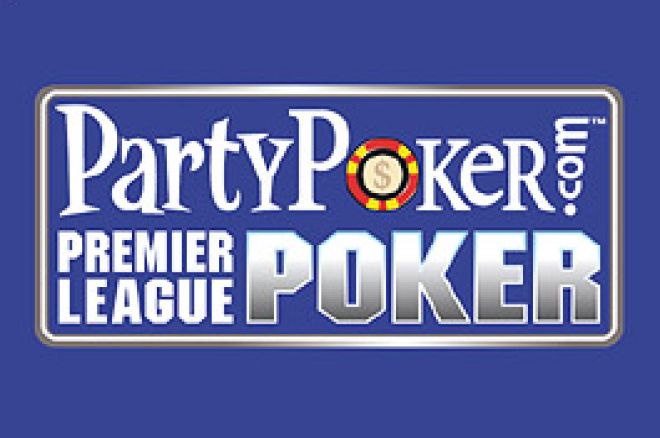 The highly acclaimed PartyPoker Premier League Poker final airs on Channel 4 tonight. A two part final awaits poker fans. Phil Hellmuth and Vicky Coren, amongst others, take their seats.
Hellmuth has the chip lead and you can be certain that the "Poker Brat" will be in high spirits as the final begins. However, the others finalists are sure to want to wipe the grin off Hellmuth's face. Taking on the multi-WSOP bracelet winner are Juha Helppi, Eddy Scharf, Ian Frazer, Liz Lieu and Vicky Coren.
The PartyPoker Premier League series began way back in May. If you haven't tuned in yet then you've missed a rare TV poker treat!
The tournament brought together 12 of the worlds best poker players to fight it out in a unique league format. Each player bought their way in for $20,000. PartyPoker added $260,000 to the total prize pool, making this event worth a staggering $500,000.
A PartyPoker.com spokesman said: "We are very pleased with the response to Premier League Poker and have been inundated by enquiries from pros from all over the world about how they can get involved in the future. It has the winning combination of having bags of personality and world class poker."
The players were quick to praise the tournament too. "Premier League Poker featured a fantastic format filled with skill, twists and turns, great players and made for electric television." Said Phil Hellmuth.
"This is a totally different concept and will make great television, it's like a poker Big Brother. It sets a new bar for televised poker." Commented Dave "The Devilfish" Ulliott
Finally, Tony G got the last word when he enthused, "The Premier League is the best poker event I have ever played in. A real breakthrough for poker."
Joining Jesse May in the commentary booth for the final will be Dave "Devilfish" Ulliot and Tony G.
The final table standings are as follows:
Phil Hellmuth (USA) 350,000 chips
Eddy Scharf (GER) 310,000 chips
Juha Helppi (FIN) 260,000 chips
Ian Frazer (ENG) 250,000 chips
Liz Lieu (USA) 230,000 chips
Vicky Coren (ENG) 200,000 chips
The final airs early on Wednesday morning (12:10am) on Channel 4.
Ed note: Join PartyPoker for a special UK PokerNews deposit bonus of $100. Just use bonus code: UKPNEWS