Online Poker in Shared Account Scandal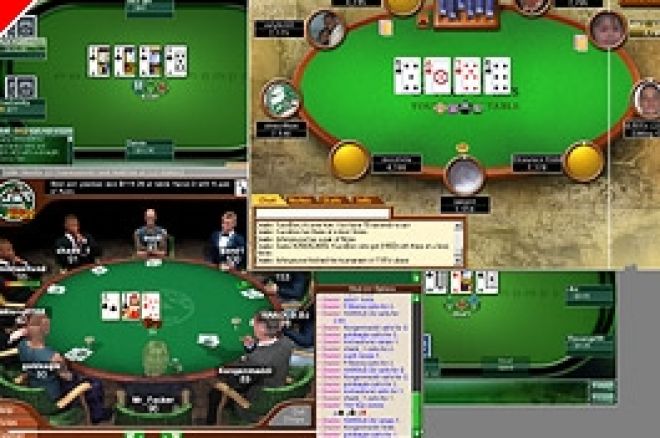 A couple of years ago internet poker was at the centre of the multi account controversy. Internet pros Zeejustin(aka Justin Bonomo) and JJProdigy were exposed for playing in several tournaments at the same time with numerous accounts and thusly banned from most of them.
Now a new storm is brewing, in the form of internet pros taking over other players accounts during key stages of tournaments. First of all there was the news last week that Dustin Neverwin Woolf has has his account frozen on Pokerstars for allegedly sharing accounts with friends in some of the highest limit games around.
The same day there were accusations that pro legend GBMantis had alledgely played on the account of Mattisbest and took down the Pokerstars $109 rebuy for $40k. What made this suspicious is that Mattisbest is apparently the roommate of GBMantis and only played low limit tournaments, all of a sudden this major high stakes cash looked a little fishy.
And finally this week it was revealed that some of the final table of the 12th of August Sunday Million have received a bump up in pay, as a result of a disqualification of another player. As yet we do not know which player it was but it was one of the following:
1.IG0tDibs
2. downosaur
3. Roberta114
4. roosterfish
5. flyndra
6. EirikS
7. PokerSkill
8. bobbybagpipe
9. barbar31
While holding numerous accounts could arguably be easy to rumble, playing under another players account would seem much harder to detect, however it is happening. We anticipate that Pokerstars must be able to recognise when an additional IP address is in use very quickly for the same account.
Either way, it appears that online poker is still far from squeaky clean and hopefully stories like these will act as a deterrent, rather than an encouragement to online fraudsters.
Ed Note: Your money is safe at Pokerstars and much better off with a $150 sign up bonus