Tony G and Dave Colclough Final in NPL UK Open, Event One

Paul Sandells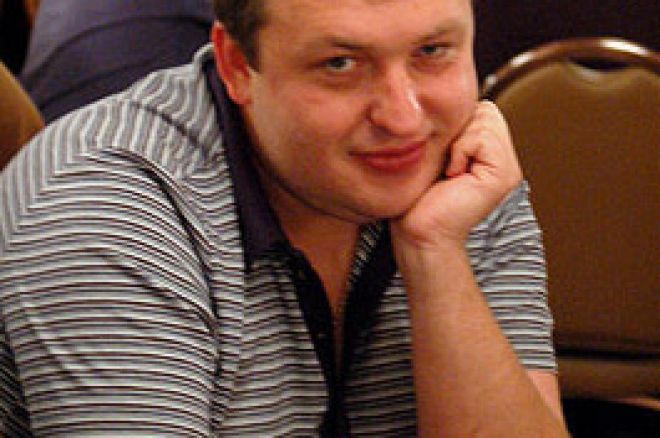 Stars headed to London to take part in the NPL UK Open, Event One, at Loose Cannon. After a frantic day of action on Sunday two names stand out for todays final: Tony G and Dave Colclough.
The inaugural National Poker League UK Open kicked off yesterday with the £500 No Limit Hold'em event. Stars from the world of poker headed to Loose Cannon, in London, to show their support for this great looking festival. Despite the relatively small buy-in of £500, the likes of Tony G, Dave Colclough and Shannon Elizabeth were all in attendance.
Indeed, it was two of the big guns that tangled early on. Shannon Elizabeth got all her money in on the flop with pocket Kings. However, Tony G was harbouring a huge straight-flush draw with his Jack-Ten. Tony G. Improved and Shannon was out. To her credit she still managed to flash a smile, much to the delight of her fans.
The National Poker League will be filming and televising all events, preliminary and main, before a world-wide audience. The final table for Event 1 starts today at 6pm, UK Time. The blinds will be at 300/600 with a 50 ante. Tournament Director Roy Houghton will be providing live commentary during the final table.
Taking on Tony G (24,725 chips) and Dave Colclough (15,650 chips) are Sekh "Steven" Razab (22,000 chips), Jason Ho (16,425 chips) and Eion Kennedy (6,750 chips).
Event 2 of the NPL UK Open is another £500 No Limit Hold'em tournament. That starts today at 4pm.
Ed note: You could be playing in a huge live event in October, in Melbourne, Australia FOR FREE! Take a look at our Freeroll Tournaments page and see how you can win a $5000 package.