UK PokerNews Exclusive: Interview with Jon Kalmar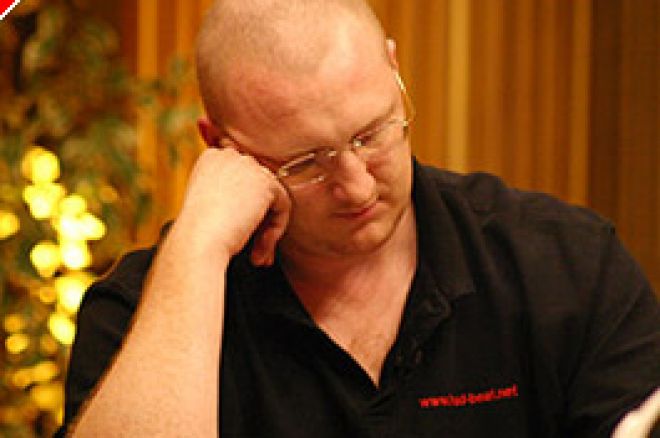 We caught up with Chorleyvilles own Jon Kalmar, refreshed after his 5th place finish at the World Series of Poker and $1.25 million better off. It seems that Jon isn't the only person who has profited from his final table payday, it was announced this week that an unnamed Swede placed a $100 bet on Kalmar to make the final table at 250/1, netting him $25,000.
Jon Kalmer: This is amazing. I still cannot believe that someone from a different country was willing to put $100 on me to make it that far. It feels great. He had apparently seen me at the Ladbrokes poker cruise last year where I dominated from day one and decided I was worth a bet. We're going to meet up later on and he has promised to buy me several drinks.
Pokernews: So for those of us who didn't know you well enough to bet on you, how did you get into poker?
JK: It got me out of regular gambling; I was gambling beyond my means and running up a lot of debt. So I started playing $5 Sit and Goes on Ladbrokes and it was proving a cheaper night for me to play them. I started winning more and more, started winning multi tables and eventually I was winning more at poker than I was working.
PN: Despite being a professional for 2 years it is well documented that you were on the verge of going back to your day job, had you nearly gone broke?
JK: My bankroll was in tatters, I had just been through six months of hell where I was playing well but not getting rewarded for it. It got to the point where I didn't want to have to go back to work owing money; I'd rather go while I was still ahead. I'd still play poker but probably cut out circuit events and only playing big events through satellites. If the worst came to the worse I'd had two great years and finished financially a lot better off than when I started. I didn't want to go broke and spend the rest of my life paying it off.
PN: No danger of that now though, how has life changed since you got back?
JK: The media attention has never stopped; I've had people stopping me in the street saying they watched the final table online. I've spoken to a few sponsors, a few people have shown interest but I'm not rushing into anything like that, I'm quite comfortable at the moment and if something comes along then great but Im not pinning too much hope on it, sponsors don't throw money at you like they used to anymore.
PN: What's next on the agenda? Do you plan on going one better at the World Series of Poker Europe next month?
JK: I fancy the WSOPE but it conflicts with a holiday in Spain and I don't want to let my friends down. Amsterdam looks good, I was hoping to go over to Atlantic City and I've always wanted to go to the Aussie Millions in January. I'm just waiting for my cheque to clear and once I've sorted a few things out I'll know how much I've got to play with. The one thing I don't want to do is squander it all, I've had a big win before and I found myself playing in tournaments and not taking them seriously, before you know it you're out of pocket.
PN: Do you think you can do well at the WSOP again or do the modern fields make that impossible now?
JK: I get a bit disgruntled with the old time pros and the big names calling it a lottery, I get the impression that some of the big names have no inclination to hang around for seven days and they fanny off their chips after building up big stacks, trying to win it too early. Julian Gardner has gone very deep four or five times in the last seven series, which shows what can happen when a top pro actually takes it seriously.
PN: And what are your thoughts on our new champion Jerry Yang? Is he the new Joe Hachem or the new Jamie Gold?
JK: You get Scotty Nguyen making all these moves with any two cards and everyone calls him a genius, because nobody knows Yang when he does the same everyone calls him a donk. I played on his table several times and it wasn't the case, he is very difficult to play against, capable of playing any two cards and you know you are putting your tournament on the line every time you play against him, he so aggressive.
He also a very nice guy and he more than deserved to win it. I thought Lam was a strange player, he basically hung around and didn't do anything, if he had have made a comeback in the heads up battle it would have been a travesty.
PN: Jon Kalmar, thank you and have fun on your holiday.
JK: No problem, cheers.
Ed note: Hit the big time like Jon Kalmar when you jet off to Melbourne, Australia and play in the PokerNews Cup for FREE! Check out our Freeroll Tournaments page to find out how