Irish Open 2008 $1 Online Qualifier

Damien Oborne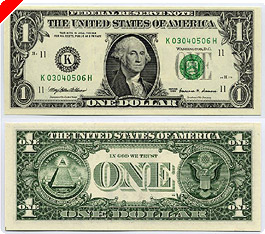 Paddy Power Poker have started their online qualification to the 2008 Irish Open. If you want to play in one of the biggest European tournaments in 2008 then you can do so from just $1.
Paddy Power Poker have released their massive schedule of online feeders to the €3 million guaranteed Irish Open 2008. To celebrate that, Ireland's largest poker site is having a special $1 buy-in tournament with a €4,500 Irish Open ticket guaranteed for the winner.
The $1 tournament provides players with great value. The first prize at next years Irish Open is a guaranteed minimum of €800,000. The $1 buy-in is such great value that the demand for seats will be massive.
With only 1,000 places available, Paddy Power Poker advises players to register early to avoid disappointment. "The €4,500 ticket alone is a nice little return on your $1 entry, if you can then turn it into 800 grand at Irish Open, well, it will be the greatest investment known to man!"
The $1 + 0.10c Satellite takes place on Wednesday the 29th of August at 9pm BST (GMT + 1 hour).
The complete schedule at Paddy Power Poker suits all sized bankrolls. Daily feeders from $4 up to the $340 fortnightly Grand Final Super Sattelites are available. The $8,500 package on offer includes the €4,500 buy-in to the Irish Open Main Event as well as more than $2,500 in expenses.
The fortnightly Super Satellites cost $340+20 and take place every second Sunday at 9pm. Daily feeders to this tournament run at 1pm, 6pm, 9pm and midnight.
Paddy Power Poker is the home of the Irish Open and supplies players with more than 10% of the entire field of players. With the online satelites starting earlier this year, the 1000 player capacity will surely be troubled in 2008.
The key details for the Irish Open 2008 are as follows.
Prizepool: €3 Million Guaranteed
Buy in: €4,200 + €300 Registration Fee
Capacity: 1,000 players
Satellies: From $1 at Paddy Power Poker
This event a must on next years calendar, its a great time to get involved in Paddy's qualifiers and win a seat. Could you repeat the performance of Thomas Finneran from Galway earlier this year? Thomas qualified online with Paddy Power Poker and won a €75,000 payday when he finished 7th, in the 2007 Irish Open, from a record breaking field of 708 players.
Ed note: Join Paddy Power Poker today and qualify for the Irish Open 2008 for just $1