UK PokerNews Review: Crown Casino, Melbourne, Australia

Damien Oborne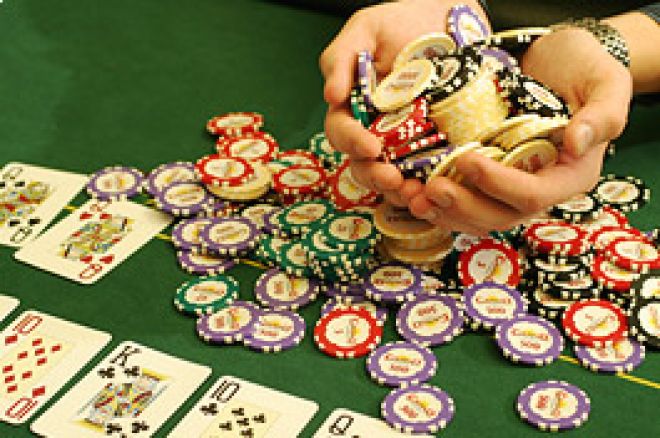 Time is counting down to the first ever Pokernews Cup. This massive event takes place at the world famous Crown Casino in Melbourne, Australia, also the venue for the Aussie Millions, from 21st to 29th October 2007.
With time drawing close and our Freerolls in full swing, the time seems right for a review of this world class poker room.
The new non-smoking rules in Aussie pubs and clubs has been a welcome initiative for most of the players at Crown. Gone are the days of walking through a thick fog of cigarette smoke in the Las Vegas Bar, particularly during tournament breaks. The menu in the snack bar has also been updated with new additions and a few healthier things to choose from. No longer do poker players have to eat a burger or chips designed to harden the healthiest of arteries!
The tables at Crown are serviced by wait staff during both tournaments and cash games. Service can be slow at times, but the dealers will be happy to loudly call out for "cocktail service" at any time you like. So the wait staff (and the entire poker room!) will be aware you're in dire need of that red bull, schooner of lager! Maybe the odd small tip might see the staff return to your table quickly and more often? It's not Vegas, but money still talks!
Featuring over 50 poker tables and Australia's largest range of cash games and tournaments, the Crown Poker Room offers world class facilities for players of different standards. As an extra option for players, the room also has 10 PokerPro tables. PokerPro is the world's first fully automated poker table allowing players to play real poker against real players on an electronic table featuring LCD touch screens. The tables are very fast, dealing alot more hands an hour than a human dealer as well as being 100% accurate when it comes to determining winning hands and splitting pots.
Crown has a full calendar, throughout the year, of tournament festivals including the Aussie Millions. The newest addition to this growing list of events is the upcoming Pokernews Cup. This will be a series of events ranging from $100 buy ins to the $3000 main event. This tournament series is set to become a must visit on any pro players calendar. It promises to draw some of the worlds best to the felt at Crown to take a shot at the title!
Cash games at Crown are many and varied particularly during major tournament times. You may find many different games at low limits all the way up to high stakes. The usual cash limit (starting at $5/$10) and NL games (starting at $1/$2) are offered regularly and fill up quickly over the weekends and weeknights. You will always find at least a few tables going of each during the day too.
Crown also has an extensive range of other games throughout the week on a regular schedule. These include half pot five card stud, pot limit Omaha, limit Omaha Hi/Lo and even "Manila" on a Saturday night.
There are also higher stakes NL games, a $1050 sit n go and regular sit n go's throughout the week and with buy in's of $50, $75, $120 & $225. There are also $80, $200 & $500 turbo sit n go tournaments. With a range such as this, a trip Down Under for the Pokernews Cup will ensure there's always a game for you during your stay in Melbourne.
Ed note: Qualify for the PokerNews cup, a $5000 value package, for FREE via our freeroll tournaments page