Bodog Lose Domain Name in Patent Case

Barry Carter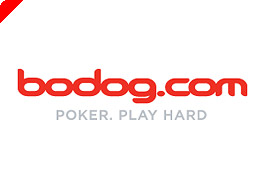 The US friendly Poker Room and Sportsbook Bodog.com was in havoc yesterday when it lost its domain name in a patent infringement court case. Dr. Scott Lewis of 1st Technology LLC filed a lawsuit against Calvin Ayre's website and when Bodog failed to respond to it, a default judgement was awarded to Lewis for $48.6 million.
As a result, all the name servers for Bodog.com domains were removed yesterday, rendering the sites blank. Not only did this temporarily disrupt Bodogs poker room but it very popular US sports book was in tatters.
This is set to have a huge impact on Bodogs profit because of the loss in revenue provided by Google search engine hits. Terms like 'Online Poker' and 'Sports Betting' would find routinely find Bodog within the top 5 found webpages and directed a lot of new traffic to the website. 'Jamie Gold' (A Bodog sponsored player) is also another popular Google search term which brought a lot of poker players to the site.
Bodog have responded quickly by creating the temporary website newbodog.com, which delivers almost exactly as the previous one did, bar a few technical glitches. Calvin Ayre released a statement on newbodog.com saying:
"We are fighting this dispute. We are confident that we will win, but until all is settled, I do not want our battle to interrupt your play.
So, I present you with newbodog.com. We are working to resolve any remaining issues on the temporary site as soon as possible, and fully expect to have our original site back up shortly."
After some connectivity problems yesterday the online poker room is fully operational again. Anyone with an existing Bodog account will find it works exactly as it would on newbodog.com.
Ed Note: No domain name problems at Titan Poker and there is a $50 bonus for all new sign ups.