WSOP Update: Event 55 – Main Event – End of Day 4

Tony Bromham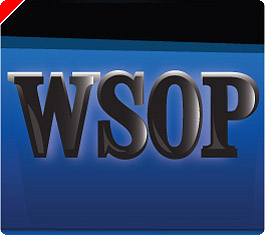 Of the starting 6,358 players in the Main Event of the World Series of Poker® 2007, just 112 are left standing. Gus Hansen caught a lucky break to survive late in the day but leading the way is Norwegian, Dag Martin Mikkelsen.
Another long day in Las Vegas has come to an end. For many, the dream has vanished – stories of bad beats and poor play will be doing the rounds but for these people it is too late for "if only's"!
The Day 3 leader was Italian internet fiend Dario Minieri but his ultra-aggressive style cost him many chips during Day 4. He is still in the middle of the field though so he cannot be counted out.
We mentioned Conor Tate of Northern Ireland yesterday. Sadly, he took a whack to his stack early on and could not recover. He received over $51,000 for his 196th place.
Jon Kalmar is still handily placed with around 1.5m in chips but sneaking up on the rails is popular UK professional and veteran of a WSOP Main Event final table, Julian Gardner. He took runner-up spot in 2002 to Robert Varkonyi. It was Varkonyi whose winning feat famously earned US TV commentator Phil Hellmuth a short back and sides in public after the latter sage had predicted Varkonyi hadn't a chance of winning when the final table convened! Gardner has close to 1.8m in chips at the 2007 event.
Further down the field with just under 1m in chips is Willie Tann. His would be a very popular appearance if he could make the final table this year.
Another UK player, Neil "Bad Beat" Channing, hoped he would accumulate some chips but his all-in bet with QQ was met by a call from the dreaded pocket aces held by Jeff Bryan. Channing failed to spike a set and slipped away with $58,000 for his 131st place finish.
One player who did spike a set in desperate circumstances was Gus Hansen, a man not averse to earning his own luck. Well-placed at the start of the session, Hansen had been treading water with around 1m chips but had slipped towards the end of the day to less than that. Tuan Lam of Canada went all-in, putting Hansen to a decision for his tournament. Hansen held a pair of tens and pondered this critical situation for a while but, presumably believing he might be a slight favourite, called the bet. The QQ shown by Lam meant potentially bad news for the Dane but in poker there is always a chance of salvation! The flop showed K 10 8 and the Dane's set of 10's won the pot of 1,400,000. Hansen said, "I have to admit . . . that's sick!"
Lam was not so badly dented and he is still well positioned, firmly entrenched in the leading twenty players as Day 5 starts. The top 20, which has a refreshingly cosmopolitan look to it in this all-American capital of gambling, is:
Dag Martin Mikkelsen (Norway) 3,740,000
Charis Anastasiou (Cyprus) 2,672,000
Richard Harris (USA) 2,662,000
Avi Cohen (USA) 2,392,000
Jeff Tunkel (USA) 2,323,000
Alex Kravchenko (Russia) 2,274,000
Hevad Khan (USA) 2,200,000
Ryan Elson (USA) 2,137,000
Paul Spitzberg (USA) 1,963,000
Sven Niklas Heinecker (Germany) 1,908,000
Tuan Lam (Canada) 1,900,000
Lee Watkinson (USA) 1,860,000
Nicolas Atlan (France) 1,837,000
Adam White (USA) 1,820,000
Kevin Farry (USA) 1,800,000
Scott Freeman (USA) 1,793,000
Josh Evans (USA) 1,792,000
Julian Gardner (Manchester, UK) 1,777,000
Philip Yeh (Sweden) 1,775,000
Raymond Rahme (South Africa) 1,763,000
These players and the other 92 jostling for position behind them are playing for the final table prizes of:
1. $8,250,000
2. $4,840,981
3. $3,048,025
4. $1,852,721
5. $1,255,069
6. $956,243
7. $705,229
8. $585,699
9. $525,934
Amongst the chasing pack are dangerous circuit players in the USA, Humbertos Brenes, Scotty Nguyen (1998 winner) and Kirk Morrison.
Remember to follow all the action at Poker News Live Updates service.