WSOP Results Round Up – Events 46 to 50

Tony Bromham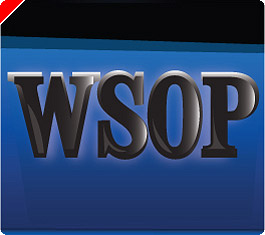 The Main Event at the 2007 World Series of Poker® is now in full swing with the majority of entrants already ruing the loss of their opportunity and $10,000 buy-in as the multiple "Day Ones" have finished. So, let us just clear up the results of side events 46 to 50.
Event 46: $1,000 Seven Card Stud Hi/Lo (668 entries)
A small fee event for specialists and bored experimentalists, this event saw some experienced players take part including final table appearances for 1998 WSOP Champion Scotty Nguyen and Woody Deck, an American often seen playing on the UK circuit. The winner, Tom Schneider, has now picked up two gold bracelets this year.
1. Tom Schneider (USA) $147,713
2. Hoyt Verner (USA) $82,064
3. Miguel De La Cruz $51,670
4. Scotty Nguyen (USA) $31,610
5. Sandra Taylor (USA) $24,619
6. Tony Ma (USA) $19,270
7. Tommy Hang (USA) $14,711
8. Woody Deck (USA) $11,063
9. Mark Smyrski (USA) $7,538
10. Mike Landers (USA) $7,538
Event 47: $2,000 No Limit Texas Hold'em (2,038 entries)
Another big no limit event saw over 2,000 hopefuls going for a large prize pool. The UK's Roland de Wolfe is no stranger to major final tables and here he was again! Sadly, he was unluckily eliminated in 6th place after cornering his opponent with a dominating hand. De Wolfe was heavy favourite with AQ vs A8 but the suited A8 found three more clubs on the board for the killer flush.
1. Blair Rodman (USA) $707,898
2. Amato Galasso $448,808
3. Klein Bach (USA) $289,000
4. Anna Wroblewski (USA) $192,800
5. Steve Crawford (USA) $135,000
6. Roland de Wolfe (London, UK) $98,200
7. Joe Pelton (USA) $74,000
8. David Schnettler $55,600
9. Mark McKibben $42,000
10. Lance Ingram (USA) $33,012
Event 48: $1,000 Limit Deuce-to-Seven Triple Draw with Rebuys (472 entries)
"I say, anyone for a spot of Limit Deuce-to-Seven Triple Draw?" No, maybe not for us casual mortals, but just over 200 players were up for this event and they collectively threw in another $546,000 in rebuys to make for a decent pot. Israeli Rafi Amit, a previous winner of the $10,000 Pot Limit Omaha bracelet, came good here. UK player Jon Shoreman took 4th place and the final table had a distinctly international flavour about it reflecting the specialist nature of the game.
1. Rafi Amit (Israel) $227,005
2. Leonard Martin $128,120
3. Anthony Lellouche (France) $84,812
4. Jon Shoreman (London, UK) $57,383
5. Eugene Ji (USA) $41,504
6. Mark Bartlog (Italy) $27,068
7. Andy Bloch (USA) $19,489
8. Ben Armstrong (USA) $19,489
9. Danny Fuhs (USA) $14,075
10. Ralph Rudd (USA) $14,075
Event 49: $1,500 No Limit Texas Hold'em (3,151 entries)
A massive field turned up for this standard no limit event. When the dust had cleared we had a top ten.
1. Chandrasekhar Billavara (USA) $722,914
2. Taylor Douglas (USA) $467,101
3. John Hunt (USA) $292,476
4. Leandro Pimentel (Brazil) $189,249
5. Duane Felix (USA) $131,184
6. Cort Kilber-Melby (Germany) $96,775
7. Ray Spencer (USA) $79,270
8. Greg Mueller (Canada) $55,914
9. Lewis Titterton (USA) $45,162
10. Thomas Aleksander Middleton (Norway) $37,635
Event 50: $10,000 Pot Limit Omaha (314 entries)
This event is one of the crown jewels of the WSOP programme. In many ways, it is, along with the $50,000 H.O.R.S.E., arguably the event with the best mix of high quality players and entertainment to match. The final table was testament to this with the added attraction from the American home town viewpoint of having Doyle Brunson at the final table showing that age does not necessarily diminish the ability to intimidate your opponents. Having a huge reputation always helps of course. In the end, it was one of the Mizrachi brothers who took the honours and the bracelet.
1. Robert Mizrachi (USA) $768,889
2. Rene Mouritsen (Denmark) $464,877
3. Patrick Antonius (Finland) $311,394
4. Tommy Ly $209,564
5. Marco Traniello (USA) $156,435
6. Doyle Brunson (USA) $123,967
7. Stephen Ladowsky (Canada) $92,975
8. Jonas Entin (USA) $69,363
9. Steve Sung (USA) $50,177
10. David Chiu (USA) $33,493
Ed note: Play our "exclusive to UK Poker News readers" $2,500 monthly freerolls at PokerStars