WSOP Results Round Up – Events 36 to 40

Tony Bromham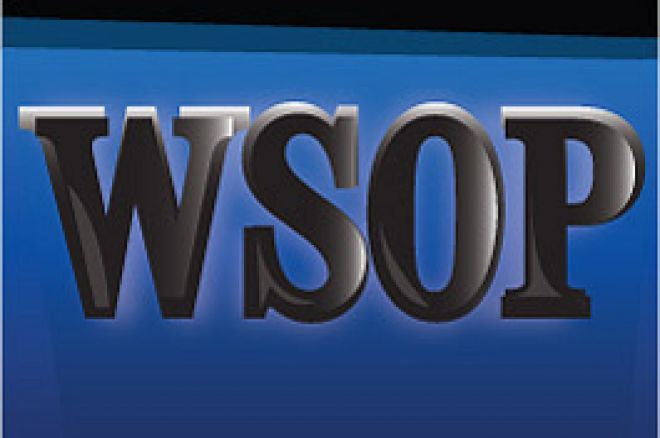 This round up of events at the gigantic festival in Las Vegas, the World Series of Poker®, includes the result of the most prestigious event, the $50,000 H.O.R.S.E. with a top prize of well over $2,000,000. Incredibly, that is from a field of just 148!
Event 36: $5,000 Limit Omaha Hi/Lo (280 entries)
With the biggest buy-in anywhere for a Limit Omaha Hi/Lo tournament, this was labelled in the usual immodest fashion as the "World Championship" at this discipline. It also had a long, plodding, structure. Someone not bored at all though was the winner John Guth who stated that he does nothing but play Omaha Hi/Lo for a living. Not a bad few days' work, John!
1. John Guth (USA) $363,216
2. Robert Stevanovski (USA) $218,456
3. David Flores (USA) $148,708
4. Massimo Reynaud $101,332
5. Greg Jamison (USA) $75,012
6. Randy Jensen (USA) $59,220
7. Michael Pollowitz (USA) $44,744
8. Bart Hanson (USA) $32,900
9. James Grove $23,688
Event 37: $2,000 Pot Limit Texas Hold'em (599 entries)
Next up was Pot Limit Hold'em, the variation that most casual players struggle with. They might have a handle on No Limit Hold'em and Pot Limit Omaha but this one…..No! 600 players here were happy to dump $2,000 on having a go and we ended up with a top ten looking like this:
1. Greg Hopkins (USA) $269,274
2. Jason Newburger (USA) $165,707
3. Yuval Bronshtein (USA) $109,018
4. Peter Lawson (USA) $72,497
5. David Zarrin (USA) $52,874
6. Robert Collison (USA) $41,427
7. Gioi Luong (USA) $31,070
8. Raymond Coburn (USA) $22,894
9. Bryan O'Connell (Ireland) $16,353
10. Jordan Smith (USA) $10,902
London's WSOP Bracelet winner from last year, Praz Bansi, came in 16th for a modest return.
Event 38: $1,500 No Limit Texas Hold'em (2,778 entries)
And yet another $1,500 no limit free-for-all. Once again the hordes piled in making up the size of field that the Main Event itself was famous for only five years ago! Those making the top ten must feel very proud or blessed. Chris Bjorin, based in London is enjoying his WSOP, making a third final table this year and cashing over $300,000. He already has two WSOP bracelets from previous years. Pretty impressive. In third place was the extremely popular Erica Schoenberg, one of the many top poker personalities from the Full Tilt stable.
1. Robert Cheung (Canada) $673,628
2. Richard Murnick (USA) $417,117
3. Erica Schoenberg (USA) $261,646
4. John Kranyak $179,639
5. Andrew Lee (USA) $119,447
6. Chris Bjorin (London, UK) $87,215
7. Suey Wong $68,255
8. Ernie Crespo $51,192
9. Nick Goodall $40,195
10. Ryan Osborne $33,369
Event 39: $50,000 H.O.R.S.E. (148 entries)
Regarded as the true World Championship of poker by many, this is the tournament for the big egos and bigger bankrolls. Only 148 entries but a thumping $7m plus prize pool was on offer. This event was spread over five days and involves five events, all at limit stakes. Fittingly, the last hand played was on the last letter "E", the event – Seven Card Stud (E)ight or better. The victor, cash king Freddy Deeb. He triumphed over Bruno Fitoussi, the biggest name in French poker.
1. Freddy Deeb (USA) $2,276,832
2. Bruno Fitoussi (France) $1,278,720
3. John Hanson (USA) $852,480
4. Amnon Filippi (USA) $586,080
5. Kenny Tran (USA) $444,000
6. David Singer (USA) $337,440
7. Barry Greenstein (USA) $259,296
8. Thor Hansen (USA) $188,256
9. Gabe Kaplan (USA) $131,424
10. Dewey Tomko (USA) $131,424
Event 40: $1,500 Mixed Limit Texas Hold'em (620 entries)
This event was the mixed Texs Hold'em, which involved alternating between limit and no limit poker. The man who kept his head the most was the same individual who picked up over $1,000,000 at last year's Main Event, Fred Goldberg.
1. Fred Goldberg (USA) $204,935
2. Rene Mouritsen (Denmark) $125,895
3. Cristoph Niesert $82,804
4. Scott Bohlman (USA) $54,498
5. Kevin Marcotte (USA) $39,289
6. Joe Brandenburg (USA) $30,418
7. Michael Craig (USA) $22,813
8. Reza Zand (USA) $16,899
9. Karlo Lopez (Puerto Rico) $12,252
10. Brent Roberts (USA) $8,167
Ed note: Start July with a flourish by entering the incredible $10,000 New Player Freeroll at Sun Poker and playing for their $1,000 bonus every month!