Shannon Elizabeth, Jennifer Tilly and Liz Lieu Head to London

Paul Sandells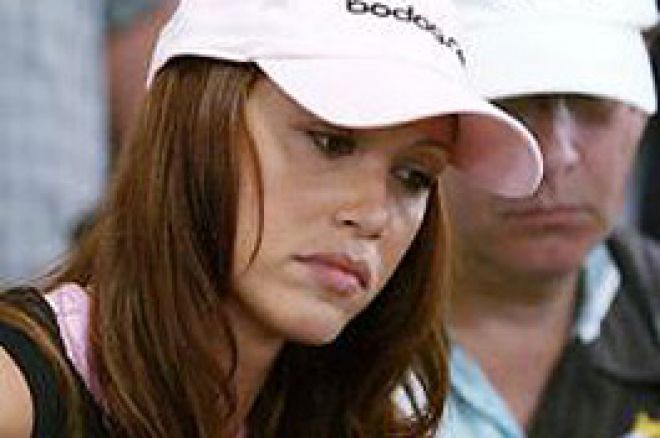 The PartyPoker Women's World Open is on the horizon. The inaugural event, which is to be head in London, features one of the strongest ever all women poker line-ups ever seen in Europe.
Men want to be with them, women want to be them, or sometimes just beat them! Three of the biggest names in female poker are heading to the capital to take part in the PartyPoker Women's World Open. Shannon Elizabeth, Jennifer Tilly and Liz Lieu, names synonymous with poker, will be taking part in an exciting looking 36 player televised event.
Elizabeth said: "I'm so excited to be coming to London to commentate and play in the inaugural PartyPoker Women's World Open. So many great women will be playing from the United States including Liz Lieu and Jennifer Tilly, so hopefully one of us can bring home the championship!"
The tournament is PartyPoker's first ever all-female event and takes place between the 7th and 10th of August in London and will be produced by Matchroom Sport. A similar format to the annual PartyPoker World Open will be followed, as 36 players from across the globe battle it out for a share a $108,000 prize-fund. The buy-in for the tournament is set at $3,000, with the eventual winner taking home a cool $50,000.
Amongst the European challengers will be Xuyen "Bad Girl" Pham, former PartyPoker World Open winner Pippa Flanders, European Ladies champion Jackie Meecham, Katharine Hartree, Jackie Vaswani and Deborah Rogers.
A PartyPoker spokesman said, "This the first women's tournament we have held and we are delighted by the excellent line-up and hugely encouraged by the positive interest we have already received from broadcasters all over the world before a card has been dealt."
On the mic will be the voice of poker, Jesse May. Shannon Elizabeth willl join him throughout the event to pass her expert opinion.
Ed note: Join PartyPoker and we'll give you an exclusive $100 new player bonus when you use bonus code: PN100