Terrorists Launder Money at Online Poker Rooms

Paul Sandells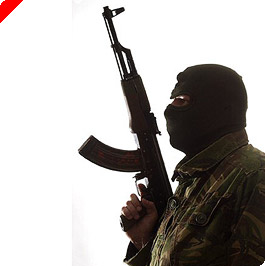 Three British men who were found guilty of terrorism charges have admitted using online poker rooms to launder money to aid their criminal behaviour.
According to a report in a US newspaper, The Wasington Post, the men used accounts at Paradise Poker, Canbet and Noble Poker to launder money. Investigators spent hundreds of hours sifting through financial data to track down the groups activities.
Reports suggest the men used over 130 stolen credit cards at 43 different online gambling sites, including the poker rooms mentioned.
Allegations of money laundering at online poker rooms have been few and far between in recent years. Indeed, we at UK PokerNews cannot recall any other instances of this illegal practice being made known to the public.
The Washington Post goes on to describe how the three used computer viruses, sent via email, and stolen credit card details to create to set up a network of communication forums and web sites that hosted detailed tutorials on hacking, bomb making and disturbing violent videos.
Authorities say one of the men, Waseem Mughal, was found with a computer containing a video that included instructions in Arabic for preparing a suicide-bomb vest and a recipe for improvised explosives.
Ed note: Always keep your personal information protected! Mansion Poker have great security measures to protect their players. Join today for a big deposit bonus and great value guaranteed tournaments