Razz - an Elitist Game; Poker - the Most Fun with your Trousers On

Catman - The Poker Agent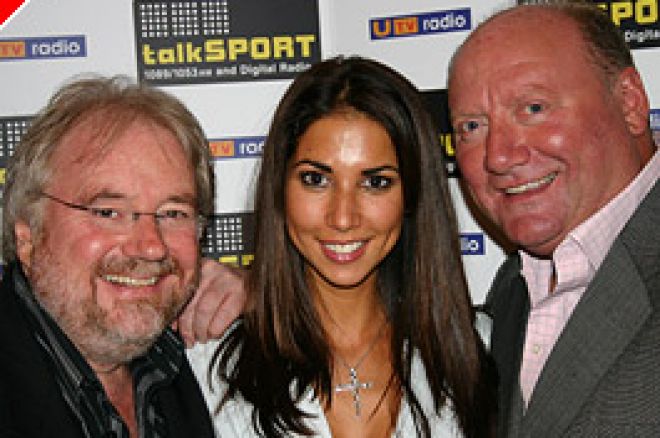 The WSOP is in full swing with record fields, a 4-day start to the main event and poker tables with the logos of Milwaukee's Best Light beer, PartyPoker.net and Planters Nuts. So, it was justice that one of my favourite nutcases, Danny DeVito lookalike Freddy Deeb, took down the ultimate WSOP title, the $50,000 HORSE. Freddy is now be recognised as the world's greatest all round poker player. Sure it was only a small field of 138 players, but then again, Razz is an elitist game and the opposition was simply the best.
You have got to be able to 'walk the walk,' not just 'talk the talk' in this most exciting and technical of all poker disciplines. Unlike No Limit Hold'em, new faces just cannot simply walk into the game; it's not just the entry price but also the price you have got to pay to learn the game, where the hard way is the only way. Thousands of hours of live play and discipline of the Virgin Mary herself, are pre-requisites for winning.
When I was a kid aged 14 and a half years, earning a crust as a doorman, I learnt from a wise old heavyweight pro, it is simple "You can mess with the rest, but don't mess with the best!" No beginner is going to beat the big boys in Razz, full stop. High stakes cash players like Deeb, Ivey, Brunson, etc will always be massive favourites over internet youth. My money would not go near my legend Phil H; (a) he doesn't suffer from cash sickness, and (b) he is the Hold'em King, not the Omaha King. You see, once you have been seduced by the likes of four cards or more in or near your sweaty palms, it's hard to go back to two, you just want to play with every hand. Just like sex, eh?
Freddy won $2.3 million and, as importantly, one of those shiny gold bracelets with 91 black diamonds. I feel a little "girly" here, but I might well go to sleep dreaming of wearing a similar trinket one day; wonder if they will have them in Bangkok market?
My super-sexy and lovely friend, Louise Duffy, was featured in The London Metro after winning a WSOP seat playing "Emotivator" on Ladbrokes. I have enjoyed many games at the Gutshot with Louise and I will put a fiver on her to make the money.
Another poker event that should easily make the mainstream press is the Bluff / WPT Poker in the Park parties; I can't wait for my invite. In the meantime, I got an exciting invite from the son of a party legend. Nick Gold is the son of the world's "King of Clubs", the great Johnny Gold, ex-owner of "Tramps". Johnny Gold is the Doyle Brunson of the entertainment industry; his club is home to the richest of the rich and A-list celebrity. A bottle of champagne is brought to the table with a sparkler attached along with a £5,000 price tag. It is what entertainment is all about.
"Catman, first thing, I want to learn to play poker!" Bingo, if one of London's biggest players wants to learn to play poker that means we are talking PR. The Bumpkin restaurant, Notting Hill, is part of a group including the restaurant "Cocoon" and the sexiest of all clubs, "Boujis", the Royal Princes' favourite hang-out. So what has this got to do with poker? Well, it's fairly inspirational for me. Nick wants to start a poker school, possibly on the top floor of Bumpkin, and I can't wait. It seems that each and every week, another opportunity arises to get the game into the mainstream. Don't rule Madonna and the Princes out of this game; Nick is another gravy and really does know everyone you need to know in the highest social circles. Nick's dad, of course, was seen sitting at the table in "Casino Royale". Barbara Broccoli asked him a personal favour. Nick and Johnny are cooler than ice and cool is what our game is all about. Not to forget Nick who bought myself and Alina "MoneyLover" Salnikova a stunning 4-course meal at Bumpkin. I do love a free lunch.
I see entertainment as a key to the success of poker. Betfair.com have beaten all opposition announcing, along with Harrahs Entertainments Inc, that they are to be "Presenting Sponsor" of the World Series of Poker® (WSOP) Europe through to 2011. Nice move! The WSOP Europe will open many doors; now all we have to do is find the golden keys to become part of the thrilling circus it will surely be.
Entertainment is the name of the game and, with this in mind, I had worked very hard over the last six weeks - or watched Matt Wilson of "TalkSport" work very hard - to produce the most glam of all corporate style poker events. TalkSport were celebrating a great year that had seen them acquire FA Premier League rights and record audiences. We have got to love TalkSport; they really are interested in our game, and being Europe's number one sports station, that provides a very useful ally.
The big night arrived, a $5,000 dollar freeroll with Ladbrokes kindly donating chip sets. I tried for a WSOP seat but, hey, who's complaining? My name tag was labelled "Catman, Poker Mastermind". Stop laughing. I was in seventh heaven, only one slight mishap, the "Mrs", Alina "MoneyLover" Salnikova, was close to being banned as she was considered a top professional. Table image strikes again, Alina will be a big face on the scene very soon. Last week, she was offered sponsorship and the title "Face of xxxxx". The reason for TalkSport's fear of "MoneyLover" was that, not only had Matt had to play her heads-up in the final of a 230 player event, but one of the big nobs of TalkSport had seen her playing in a £5,000 cash Pot Limit Hold'em game at Les Ambassadeurs. Her PR had preceded her. I made a deal with her to pacify all parties; she was allowed to play but could not come in higher than 4th. I was so happy that Alina had struck such fear into the hearts of the most powerful of all football commentators. I can't wait to see her hit the pro circuit.
Playing an event with a 120 or so absolute novices and the mighty presenting team of TalkSport proved to be an exceptionally tough experience. Prior to the game, I gave one of my usual "Poker Schools" teaching patience, discipline and controlled aggression. So enjoyable when it is continually thrown back in your face at the tables! "Catman, you said don't play Ace Garbage, you said don't bluff a beginner" - it was endless. The point is that I didn't stick to my preaching and with the likes of Paddy Power himself playing the table like a steam train my chances were slim. Paddy is the ultimate brand leader; the man lives on the radio promoting and is one of the most generous people I know.
With a $100 bounty on my head as a "TalkSport" friend and "MoneyLover" bounced out by playing her Kings all in, of course getting 4 callers to knock out the star pro, the event was getting a little stressful. I am still not sure if Paddy is a master or whether money always goes to money, but Paddy was gunning for me. The magic moment came; I was all in with a stunning KQ suited, flat called by A2 off and Paddy's Magical Walking Sticks. Flop comes A5J, player with Ace bets, my man Paddy goes all in, Ace passes and Paddy Power deservedly gets my $100 bounty, Ace holder fuming. The event rocked till about 2am. Radio presenters, unlike many TV celebrities, proved to be friendly and unpretentious at the poker table, obviously excluding Alan Brazil's very loud Tuxedo.
The moral, create your table image and push it to the max, play the players not the cards, remember you can't bluff a novice and above all, have some fun!
Many thanks to TalkSport for being friends and supporters of our wonderful game.
Picture: Mike Parry and Alan Brazil of TalkSport; with Leilani Dowding of Ladbrokes.
Open an account at Betfair Poker and play for a huge $1,000 deposit bonus