Behind the Rail - The PartyPoker Concierge

Barry Carter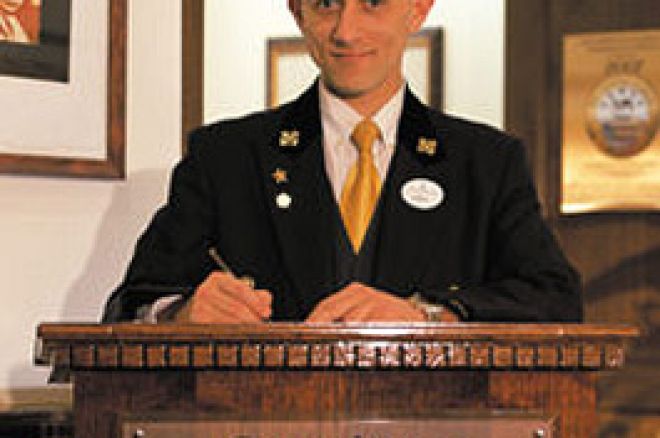 This week PartyPoker has announced a major upgrade in its VIP programme, namely a Personal Host service. Rather than emailing a faceless customer support, VIP level members will have their own personal host assigned to them whom they will be able to contact directly with any issues or concerns they have. So if a high roller is having an issue with a credit card transaction for example, rather than going through the usual process they can give their good buddy Clive a call and he can sort them out.
I used to work in Customer Services and can tell you now that this is groundbreaking. Customers yearn for personalised service from huge corporations like this, especially when their money is involved. When you are having problems getting to your funds the last thing you want is emails telling you will get a response within 72 hours or a phone recording saying you should go to their website for more information. If Party can pull it off they may surpass PokerStars as the pound for pound best customer service provider in poker.
This service is not new to many poker players, when the high rollers fly out to Vegas there is often a casino concierge on hand to cater for their every want and need. What Party are proposing is just that, an online concierge. Obviously the PartyPoker Host wont be hooking you up with a room for the night or pointing you in the direction of someone who might love you long time, but I've been speculating as to what I'd like to see my online concierge do to keep his number one client happy:
I want my host to email me, no wait, telephone me, when the fish is back at the tables. When that player who single-handedly paid off your mortgage has bought into a cash table, I want my concierge to pull out all the stops to get me online. He can interrupt me at 3 in the morning, at a family funeral or even when my week long effort to persuade my girlfriend to have an early night is rewarded – I want my host to bring the fish to me, in fact I want him to reserve me a seat on his left.
But wait, what if I haven't spotted the fish at my table and thus as the saying goes, I am the sucker tonight? Well, I want my guy to protect me from the other hosts who are bringing their clients to me to bear witness to me spunking my chips left right and centre. I want my number one guy to pre-warn me when a shark is eyeing me up or when a player I have been an ATM to has just turned up.
When I take a bad beat or lose a big hand I want my host to put me on sit out hand for a couple of orbits to give me a chance to recover without tilting. After a losing session, if I find myself joining a table that is too big for my bankroll I want my concierge to stop me from joining it, or at least ask if I'm sure I want to do it.
If I'm still showing visible signs of tilting thereafter, or if I am just playing terribly, I fully give my Party representative permission to disconnect me from Partypoker. No matter what I say to him; whether I insult his mother, threaten to take my business away or offer him half my winnings – my guy has full permission to pull the plug and keep me disconnected for at least 24 hours.
But most importantly, more than picking out the best games and the biggest fish, more than keeping me from going broke and telling me when I've had enough; I'd like Party to provide me with someone who will listen to me tell bad beat stories. Somebody who will tell me I was outdrawn by a idiot even when I've in fact been outplayed by a donkey. Someone who will genuinely act as if they care a hoot about how I went broke, rather than just listening so I will in turn listen to their own tale of woe.
So if you are reading this PartyPoker, if you can provide all the above and have your guy do it with a smile on his face, you may find me bringing my cash to your tables after many years hiatus.
Oh wait, Pokerstars have a new black T-Shirt in the FFP store….. sorry guys, better luck next time.
Ed note: Join PartyPoker and use bonus code: PN100 for a special $100 bonus