WSOP Results Round Up – Events 21 to 25

Tony Bromham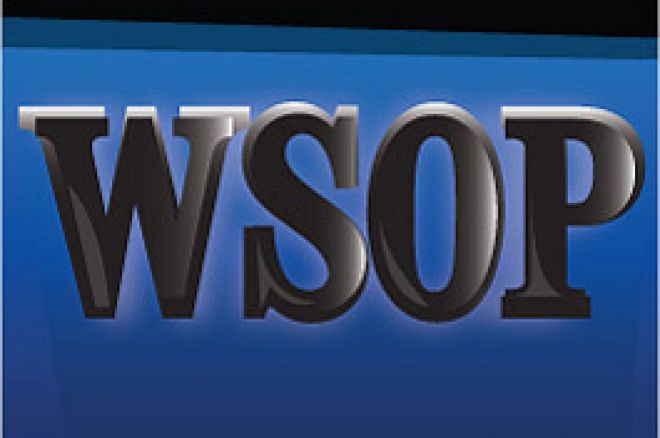 The WSOP moves swiftly on - see our Live Updates panel for the very latest developments - but here we recap the results for some of the recent tournaments, including final table placings for UK and Irish players.
Event 21: $1,500 No Limit Texas Hold'em Shootout (900 entries)
It may have been No Limit; it was certainly Texas Hold'em; but it was different! Yes, this event was a Shootout. 900 players started off but every table was a single table satellite of 10 with only the winner of each STT going on to a second level of STT's. So 90 tables became 9 and the winners of each met at a final table. So you pay your $1,500 and find that you have Daniel Negreanu on your table, or Erick Lindgren. Oh boy! Some players had this pleasure in both rounds and lost because both of these superstars of the game had the know-how or power of intimidation to make the final. A shootout is a nice, clean concept. The winners of the first round knew they were guaranteed $6,757. 81 players took that away. The finalists then battled for the big money and this is how they fared:
1. Donald Baruch (USA) $264,107
2. Jared Davis (USA) $149,263
3. Daniel Negreanu (USA) $101,351
4. Thomas Fuller (USA) $68,796
5. Michael Wehner (USA) $36,855
6. Brandon Lee (USA) $22,113
7. Doug Baughman (USA) $15,971
8. Erick Lindgren (USA) $12,899
9. Fred Goldberg (USA) $9,828
Event 22: $5,000 No Limit Texas Hold'em (640 entries)
Back to the usual format of NLTH with a $5k buy-in. Over 600 players resulted in a prize pool north of $3,000,000 so lots to play for. UK regular Stuart Fox did his bank manager proud with a runner-up spot. Unlucky not to get a Bracelet. Hendon Mobster Ross Boatman also made the top ten for a more modest $30,000 less a few cents. There was plenty of WSOP experience sitting at the final table but it didn't last long, taking less than three hours to lose all the players to reveal the winner, a now well-off 21 year old student from Missouri.
1. James Mackey (USA) $730,740
2. Stuart Fox (Birmingham, UK) $448,892
3. Michael Binger (USA) $295,245
4. William McMahon (USA) $194,319
5. Karga Holt $140,091
6. Nick Schulman (USA) $108,457
7. Jan Sorensen (Denmark) $81,343
8. Tex Barch (USA) $60,254
9. Maciek Gracz (Poland/USA) $43,684
10. Ross Boatman (London, UK) $29,073
Event 23: $1,500 Pot Limit Omaha (578 entries)
Back to the four card game, the very exciting pot limit Omaha. This was a basic $1,500 entry but that doesn't stop the good players having a go when there are less than 600 players going for it. One such good player is Ireland's leading man of many words Andy Black. He eventually took seventh place. The winner was Scott Clements who is tearing up the WSOP tables this year, having already grabbed a bracelet last year too.
1. Scott Clements (USA) $194,206
2. Eric Lynch (USA) $119,508
3. Dau Ly $78,624
4. Will Durkee (USA) $52,285
5. Jason Newburger (USA) $38,133
6. Mark Davis (USA) $29,877
7. Andy Black (Dublin, Ireland) $22,408
8. Anthony Maccanello (USA) $16,511
9. K Davis (USA) $11,794
10. Richard Olofsson (Sweden) $7,862
Event 24: $3,000 Seven-Card Stud Hi/Lo (236 entries)
One for the old stagers! A star-studded line up made the top ten out of a select field. Fifth place was more than theoretical for David Sklansky while heads up saw an entertaining clash between the 1998 WSOP Champion Scotty Nguyen and Israeli Eli Elezra who prevailed for his first bracelet.
1. Eli Elezra (Israel) $198,984
2. Scotty Nguyen (USA) $110,731
3. Dutch Boyd (USA) $71,650
4. John Harkness (Canada) $47,224
5. David Sklansky (USA) $35,825
6. Thor Hansen (Norway) $27,357
7. George Hardie (USA) $20,844
8. Marshall Ragir (USA) $14,981
9. John Cutter (USA) $10,422
10. John Cernuto (USA) $10,422
Event 25: $2,000 No Limit Texas Hold'em (1,618 entries)
The results for this event show the top 11. UK players finished 10th and 11th so it only seems fair, especially after battling to that point from a field of 1,618 players. The shame for Martin Green (11th) and Praz Bansi (10th) was that their prize money paled horribly against what might have been. For Bansi, a second successive year with a gold bracelet was also beckoning.
1. Ben Ponzio (USA) $599,109
2. David Hewitt (USA) $373,985
3. Justin Rollo (USA) $244,415
4. Evan Schwartz (USA) $164,907
5. Raymond Rice (USA) $111,901
6. Danny Noam (USA) $82,453
7. Adam Ross (USA) $61,840
8. Ken Einiger (USA) $45,644
9. Darryl Ronconi (USA) $34,748
10. Praz Bansi (London, UK) $26,650
11. Martin Green (Brighton, UK) $26,650
Ed note: Catch up with all the latest at the Poker News exclusive WSOP Live Updates