WSOP Results Round Up – Events 6 to 10

Tony Bromham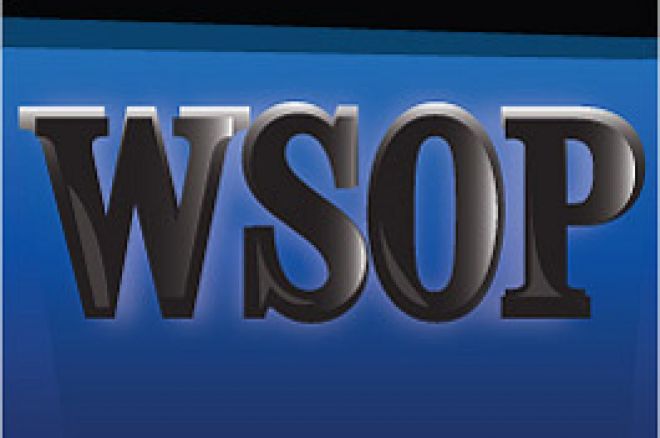 The World Series of Poker® is moving on apace in Las Vegas and we bring you the round up of results for events 6 to 10. This included Dave Ulliott, the Devilfish, picking up another third of a million dollars in the Omaha Rebuy.
Event 6: $1,500 Limit Texas Hold'em (910 entries)
1. Gary Styczynski (USA) wins Bracelet and $280,715
2. Varouzhan Gumroyan $177,627
3. Hansu Chu (USA) $114,278
4. Soheil Shamseddin $75,771
5. James Gorham (USA) $53,412
6. Jimmy Holland (USA) $40,991
7. Michael Banks (USA) $30,433
8. Pete O'Donnell $22,359
9. Dariush Imani (USA) $16,148
10. Brandon Wong (USA) $11,552
Event 7: $5,000 Pot Limit Omaha with Rebuys (145 entries; 450 rebuys)
Event 7 was a far more meaty affair with some of the greatest players coming armed with rebuys at $5,000 a throw! The money was flying in this one given the combination of the action game of Omaha and a rebuy period. The prize pool donated by the initial 145 entries was substantially inflated by a further 450 rebuys.
Omaha is very popular in Europe and the final table reflected this with some big names, not least Dave "The Devilfish" Ulliott taking away a handy $332,000 for his troubles, no doubt a worthy fee for the hours of table banter on offer.
The Devilfish had to settle for third spot, with fellow Briton Robin Keston scooping ninth place and $57,000. As the list shows, the final table sported some top poker talent. Ireland's Andrew Black was 11th.
1. Burt Boutin (USA) wins Bracelet and $825,956
2. Erik Cajelais (Canada) $483,755
3. Dave "The Devilfish" Ulliott (Hull, UK) $332,582
4. Sirous Jameshidi (USA) $230,883
5. Minh Ly (USA) $174,537
6. Larry Jonsson (Sweden) $134,682
7. John Juanda (USA) $107,196
8. Humberto Brenes (Costa Rica) $79,710
9. Robin Keston (London, UK) $57,721
10. Robert Williamson III (USA) $41,229
Event 8: $1,000 No Limit Texas Hold'em with Rebuys (844 entries; 1,814 rebuys)
Another rebuy fest occurred in event 8 at the more modest $1,000 level. Once more, many Americans sat down and dominated proceedings through sheer numbers.
1. Michael Chu (USA) wins Bracelet and $585,774
2. Tommy Vu (USA) $364,761
3. Barry Cales $235,575
4. Dolph Arnold (USA) $157,050
5. Shane Schleger (USA) $111,455
6. Maciek Gracz (Poland/USA) $84,858
7. Amir Vahedi (USA) $63,327
8. Robert Aron (USA) $46,862
9. Jan Christoph Von Halle (Germany) $34,196
10. Todd Witteles (USA) $23,811
Event 9: $1,500 Limit Omaha Hi/Lo (690 entries)
A little gentle Limit Omaha Hi/Lo was next on the agenda, about as far removed from No Limit Texas Hold'em as you would wish for. The WSOP offers a lot of poker variations and that can only be a good thing. The winner was for once not an American, instead hailing from the land of President Bush's current sparring partner, Russia. Mr Putin will be pleased. Meanwhile, England's Richard Ashby secured a final table finish for a modest $13,000 return.
1. Alex Kravchenko (Russia) wins Bracelet and $228,446
2. Bryan Devonshire (USA) $140,336
3. John Varner (USA) $92,301
4. J R Reiss $60,749
5. Brian Andrews $43,796
6. Yuegi Zhu (USA) $33,907
7. Jordan Morgan (USA) $25,430
8. Jeff Calkins (USA) $18,837
9. Richard Ashby (London, UK) $13,657
10. Ron Ware (USA) $9,089
Event 10: $2,000 No Limit Texas Hold'em (1,531 entries)
This round up ends with another of the standard No Limit games, this time seeing over 1,500 players battle for the first prize of over half a million dollars. That privilege fell to a Pennsylvanian……
1. Will Durkee (USA) wins Bracelet and $566,916
2. Todd Terry (USA) $353,875
3. Hunter Frey $231,273
4. Justin Bonomo (USA) $156,040
5. Michael Banducci (USA) $105,884
6. Stan Weiss (USA) $78,020
7. Walter Browne $58,515
8. Gil George (USA) $43,190
9. Ronnie Hoffman $32,880
10. Partho Data (USA) $25,217
Join us at UK Pokernews for more updates soon.
Ed note: Why not see it all unfold as it happens by clicking the panel at the top of the home page for much more WSOP real time action, photos and video interviews!