WSOP Results Round Up – Events 1 to 5

Tony Bromham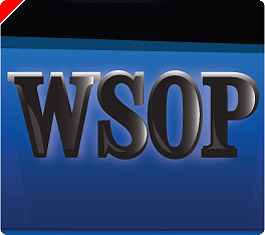 Following our home player round up at the WSOP, we now round up the first batch of results at the 2007 World Series of Poker® at the Rio in Las Vegas which will ultimately feature 55 poker tournaments, culminating in the mammoth Main Event.
Event no.1 kicked off on 1st June and this would be followed by events beginning and overlapping on each day thereafter. Most events are three days in duration.
Event 1: Mixed Texas Hold'em $5,000 (451 entries)
1. Steve Billirakis (USA) Bracelet and $536,287
2. Greg Mueller (Canada) $328,554
3. Tony George (USA) $218,329
4. Steve Ambrose (Canada) $146,259
5. Fred Berger (USA) $108,105
6. Roger McDow (USA) $84,788
7. Kirk Morrison (USA) $63,591
8. Jon Turner (USA) $46,633
9. John Younger (USA) $33,915
10. Kenny Tran (USA) $22,257
Event 2: Casino Employees $500 No Limit Texas Hold'em
This is the standard opener exclusively for the guys and girls who go back to work for the remainder of the festival. It was won by local boy Eric Narciso who is now $100,000 better off – before tax! Let's move on……
Event 3: No Limit Texas Hold'em $1,500 (2,998 entries)
A gargantuan field in this, the first of the "cheap" events, saw nearly 3,000 hopefuls pitch up for the big prizes. To finish 10th out of such a huge field and collect 5% of the amount won by the winner must have been a gut-wrencher! Here are the lucky few:
1. Ciaran O'Leary (USA) Bracelet and $727,012
2. Paul Evans (USA) $450,150
3. Alex Jacob (USA) $282,367
4. Jeffrey Yoak (USA) $184,152
5. Craig Crivello (USA) $128,907
6. Andreas Krause (Germany) $94,122
7. Thad Smith (USA) $73,661
8. Bart Hanson (USA) $55,246
9. Matthew Vengrin (USA) $43,378
10. Eric Baldwin (USA) $36,012
Event 4: Pot Limit Texas Hold'em $1,500 (781 entries)
The pot limit variation costing $1,500 saw a much smaller field (relatively speaking). Perhaps that is because there is more skill involved in the pot limit game? Certainly, Canadian Gavin Smith is one of the most skilful and he came second!
1. Michael Spiegel (USA) Bracelet and $251,957
2. Gavin Smith (Canada, but living in Las Vegas) $155,446
3. Jon Friedberg (USA) $101,147
4. William Hill (USA) $67,076
5. Tom Savitsky (USA) $47,912
6. Bruce Van Horn (USA) $36,732
7. Eric Lynch (USA) $27,682
8. Jeff Langdon (USA) $20,229
9. Marco Traniello (USA) $14,906
10. John McCarthy (USA) $10,128
Event 5: Pot Limit Omaha Hi/Lo & Seven-Card Stud Hi/Lo $2,500 (327 entries)
We finish this round up with an event where real poker skill is needed, a mixed game of Hi/Lo events. The final table also told its own story with giants of the game in evidence!
1. Tom Schneider (USA) Bracelet and $214,347
2. Edmond Tonnellier (Canada) $118,456
3. Annie Duke (USA) $75,210
4. Chris "Jesus" Ferguson (USA) $50,391
5. Chris Bell (USA) $39,109
6. David Benyamine (France) $29,708
7. Joseph Bolnick (USA) $22,939
8. John Phan (USA) $16,922
9. Josh Arieh (USA) $11,658
10. Scotty Nguyen (USA) $11,658
Ed note: Play for a $10,000 prize pool for nothing as a new player at Sun Poker