WSOP Results Round Up – Events 11 to 15

Tony Bromham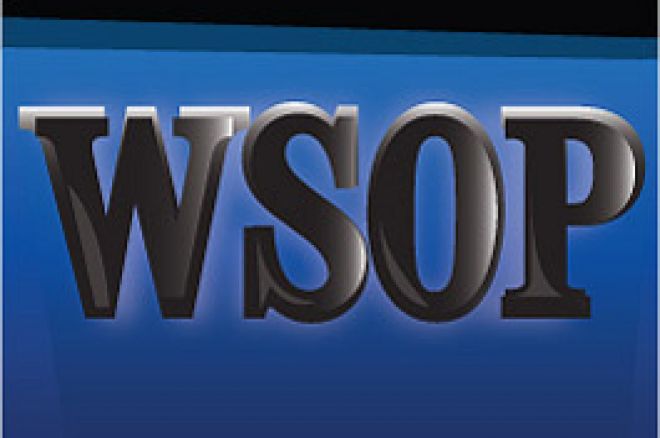 As we reported yesterday, Phil Hellmuth Jr secured his eleventh WSOP Gold Bracelet, a remarkable feat with such large fields in evidence this year. That was event number 15 and we now round up the results of events 11 through 15.
Event 11: $5,000 Seven-Card Stud (180 entries)
This is the top 7-Card Stud event on the poker circuit for both buy-in magnitude and the quality of the field. A mere 180 players enrolled for this "World Championship" event but this was made up for by sheer weight of poker talent. Phil Ivey came very close to grabbing another WSOP bracelet but had to settle for runner-up to the experienced Chris Reslock. EPT veteran Theo Jorgensen of Denmark, took fifth. The good form of Marco Traniello, a relative newcomer to poker, continued with an 8th place finish. However, having leading poker lady Jennifer Harman as your wife can have its advantages in the coaching department! The top ten finishers were:
1. Chris Reslock (USA) wins Bracelet and $258,453
2. Phil Ivey (USA) $143,820
3. David Oppenheim (USA) $93,060
4. Patrick Pezzin (Canada) $61,335
5. Theo Jorgensen (Denmark) $46,530
6. Ted Lawson (USA) $35,532
7. Oriane Teysseire (France) $27,072
8. Marco Traniello (Italy/USA) $19,458
9. Mike Wattel (USA) $13,536
10. Jerrod Ankenman (USA) $13,536
Event 12: $1,500 Short Handed No Limit Texas Hold'em (1,427 entries)
1. Jason Warner (Canada) wins Bracelet and $481,698
2. David Zeitlin (USA) $269,778
3. Steve Olek $186,020
4. David Mitchell-Lollis $123,689
5. Matt Brady (USA) $92,523
6. Brian Miller (USA) $61,357
7. William Vosti (USA) $46,749
8. Joe Awada (USA) $46,749
9. Arturo Diaz (USA) $31,166
10. Andrew Webking (USA) $31,166
Event 13: $5,000 Pot Limit Texas Hold'em (398 entries)
Another "World Championship" event for the more specialised variations of poker took place in event 13. The big buy-in of $5,000 for a pot limit Texas Hold'em event again assured us of a quality field with a lack of "all-in merchants". Once more, quality reigned supreme as Allen Cunningham, widely regarded as one of the best poker players in the world, won his fifth gold bracelet. He also secured third place and a $4,000,000 payout in last year's Main Event. Amongst the other finalists here were Gavin Griffin, a past bracelet winner and recently the victor in the EPT Grand Final in Monte Carlo (featured on the cover of the first Pokernews Magazine in casinos now).
1. Allen Cunningham (USA) wins Bracelet and $487,287
2. Jeffrey Lisandro (Italy) $294,620
3. Humberto Brenes (Costa Rica) $197,348
4. Jason Lester (USA) $132,813
5. Joe Patrick (USA) $99,142
6. Raymond Rice (USA) $78,565
7. Gavin Griffin (USA) $58,924
8. Keith Lehr (USA) $43,959
9. Alan Jaffray (USA) $31,800
10. Chris Sandrock (USA) $21,512
Another former multi-bracelet winner, Chris "Jesus" Ferguson, was 13th.
Event 14: $1,500 Seven-Card Stud (385 entries)
Once again, a seven card stud tournament and a smaller but more select field. Once again, a final table boasting some top echelon players; this time no less than former WSOP Champion Greg Raymer and US legend Barry Greenstein. However, neither were a match for Germany's Michael Keiner on this occasion. Keiner has some notable victories in poker under his belt already but his first gold bracelet is likely to be his most satisfying victory.
1. Michael Keiner (Germany) wins Bracelet and $146,987
2. Nesbitt Coburn (USA) $80,876
3. Steve Sung (USA) $51,222
4. Barry Greenstein (USA) $33,698
5. Dale Phillips (USA) $26,150
6. Greg Raymer (USA) $19,680
7. John Robertson (USA) $15,097
8. Larry Eubanks (USA) $11,053
9. Matthew Kelly (USA) $7,495
10. Craig Thomson (USA) $7,495
Event 15: $1,500 No Limit Texas Hold'em (2,628 entries)
This was one of the "run-of-the-mill" $1,500 no limit hold'em events of the WSOP but the outcome was anything but standard. Phil Hellmuth Jr is probably the only player who would start an event with over 2,600 players and be genuinely confident he would win unless he got unlucky. There is good reason for this and it has resulted in a record-breaking 11th Gold Bracelet win for the "Poker Brat". Here are the top ten:
1. Phil Hellmuth Jr (USA) wins Bracelet and $637,254
2. Andy Philachack (USA) $394,594
3. Rick Fuller (USA) $247,518
4. Morgan Machina (USA) $161,425
5. Scott Clements (USA) $112,997
6. David Simon (USA) $82,506
7. Fabrice Soulier (France) $64,570
8. Ut Nguyen (USA) $48,427
9. Taylor Douglas $38,025
10. Kiet Tran (USA) $31,568
Hearty congratulations to Phil from UK Poker News!
Ed note: Readers of our live real-time update service saw Phil Hellmuth's record unfold before their very eyes. Click the Live Updates button now.