WSOP Results Round Up – Events 31 to 35

Tony Bromham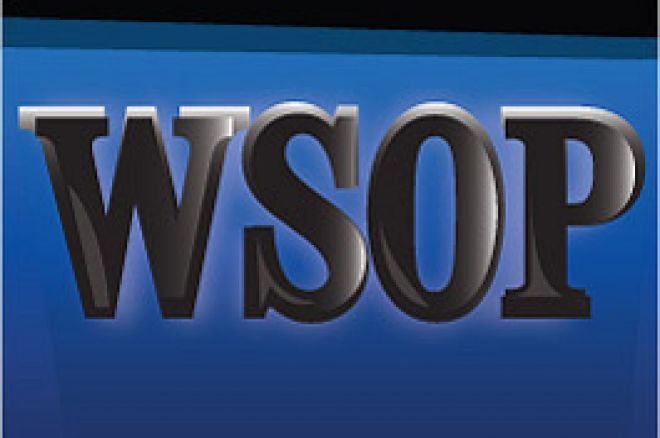 The Main Event of the of the 2007 World Series of Poker® is fast approaching so it's time to look back on a few more of the "side events" - although they can hardly be called that at $5,000 a throw to enter in some cases!
Event 31: $5,000 Heads-Up No Limit Texas Hold'em (392 entries)
Nearly 400 players put themselves up for this series of one-on-ones. Some players got lucky with a bye in round 1 so that the numbers could be balanced up to a number divisible down to 2. Two or three rounds, depending on your draw, would have to be negotiated before the cash was made. Each played a single game until the final heads-up table was determined and this would be fought out as the best of three games. It was between 21 year old Daniel Schreiber from South Korea and Mark Muchnik from Las Vegas. Only two games were needed and the bracelet went to the youngster from afar.
1. Daniel Schreiber (South Korea) $425,594
2. Mark Muchnik (USA) $230,300
3. Keith Block (USA) $128,968
4. Vanessa Selbst (USA) $128,968
5. Steve Sarrafzadeh (USA) $46,060
6. Jared Davis (USA) $46,060
7. Shannon Shorr (USA) $46,060
8. Toto Leonidas (USA) $46,060
Event 32: $2,000 Seven Card Stud (213 entries)
Never mind the width, feel the quality! That twisted phrase was true in the case of event 32. Only 213 entries for a relatively low buy-in event but the players prepared to play the old game of Stud didn't let the side down. One look at the top ten finishers shows what we mean.
1. Jeffrey Lisandro (Italy/Australia) $118,426
2. Nick Frangos (USA) $65,902
3. Nesbitt Coburn (USA) $42,643
4. Sevrin Walser (Switzerland) $28,105
5. Daniel Negreanu (USA) $21,321
6. Gregory Pappas (USA) $16,282
7. David Brody (USA) $12,405
8. Farshad Cohen (USA) $8,916
9. Howard Lederer (USA) $6,203
10. Mel Judah (UK/Australia) $6,203
Event 33: $1,500 Pot Limit Omaha with Rebuys (293 entries; 880 rebuys)
More money than sense? All those rebuys certainly boosted the prize pool which was to the liking of Alan Smurfit, the Irish businessman, who now has a WSOP bracelet to his name. This being Omaha, there was a more worldly look at to the top ten. Two UK based players, Chris Bjorin (with two bracelets already to his name) and Birinder Nijran made the top ten.
1. Alan Smurfit (Ireland) $464,867
2. Qushqar Morad (Afghanistan) $279,595
3. Van Marcus (Australia) $190,326
4. Chris Bjorin (UK/Norway) $129,691
5. Chau Giang (USA) $96,005
6. Brandon Adams (USA) $75,794
7. Robert Fellner (USA) $57,266
8. Birinder Nijran (UK) $42,108
9. Hilbert Shirey (USA) $30,317
10. Erick Lindgren (USA) $21,054
Event 34: $3,000 Limit Texas Hold'em (296 entries)
Limit poker involves more post-flop play and the winner of this event is one who is convinced that it is a more skilful game than the no limit variation. With $225,000 in your pocket, that seems fair comment!
1. Alexander Borteh (USA) $225,483
2. Brandon Wong (USA) $135,615
3. Shane Keller (USA) $92,316
4. David Pham (USA) $62,906
5. Matthew Kelly (USA) $46,567
6. Vivek Rajkumar (USA) $36,763
7. Michael Byrne (USA) $27,777
8. Marco Johnson (USA) $20,424
9. Petri Pollanen (Canada) $14,705
10. Jonathon Tamayo (USA) $10,212
Event 35: $2,500 No Limit Texas Hold'em Short-Handed (2,541 entries)
The next event was another standard $1,500 no limit tournament which every man and his dog seems to enter. Over 2,500 players for this one so whether by luck or judgement the top ten find themselves extraordinarily well-paid, especially if your name is Ryan Young. Well played also to Michael Trimby of Northern Ireland who won over $100,000 for coming 5th.
1. Ryan Young (USA) $615,955
2. Dustin Dirksen (USA) $381,381
3. Nam Le (USA) $239,230
4. John Esposito (USA) $156,020
5. Michael Trimby (N Ireland) $109,214
6. Paul Cheung $79,743
7. Raj Jain $62,408
8. Darren Glenn $46,806
9. Joe Holmes (USA) $36,751
10. Ken Adams (USA) $30,510
Ed note: Free $50 cash is yours when you open an account at Titan Poker with UK Poker News.