WSOP Results Round Up – Events 26 to 30

Tony Bromham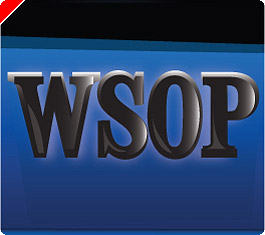 More updates from Las Vegas as the World Series of Poker® crosses the half-way stage. Germany's Katja Thater enhanced her growing reputation after EPT and WSOP final table appearances in 2007. She has now won a gold bracelet with the lowest hand!
Event 26: $5,000 H.O.R.S.E. (192 entries)
The second of the multi-disciplined events, the medium-sized H.O.R.S.E. if you will, started with 192 exclusive players for a real tournament of poker – lots of variations and not a Wembley-sized field of players. The final table was witness to the quality that these tournaments attract. Phil Ivey made his second final table of this WSOP as did Robert Mizrachi, for him in both of the H.O.R.S.E events so far. How pleasant it would be for him if he could secure the hat-trick in the monster $50,000 buy-in event! As it was, the big guns could not take down the bracelet in the $5,000. That honour went to a Wall Street "gambler", Ralph Schwartz.
1. Ralph Schwartz (USA) $275,683
2. Bill Gazes (USA) $153,408
3. Yuebin Guo (USA) $99,264
4. Phil Ivey (USA) $65,424
5. Robert Mizrachi (USA) $49,632
6. Alexander Jung (Germany) $37,901
7. Thomas Schultz (USA) $28,877
8. Jeff Campbell (USA) $14,438
9. Alex Kravchenko (Russia) $13,085
10. Greg Mascio (USA) $13,085
Event 27: $1,500 No Limit Texas Hold'em (2,315 entries)
One of the standard no limit hold'em events followed which attracted the usual hordes, over 2,300 to be precise. The ten to emerge from this all-in fest were:
1. David Stucke (USA) $603,069
2. Young Cho (USA) $382,357
3. Seth Weinger (USA) $246,478
4. Michael Ium (Canada) $164,319
5. David Woo (USA) $115,339
6. Noam Freedman (USA) $83,739
7. Tom Dobilovic (USA) $63,200
8. Luis Sanchez (USA) $47,400
9. Thai Ton (USA) $36,340
10. Benjamin Kang (Germany) $28,124
Event 28: $3,000 No Limit Texas Hold'em (827 entries)
Another no limit game, this time with twice the buy-in. That limited the field to a more manageable 800+ and gave the phenomenal Phil Hellmuth Jr another opportunity to prove that, when it comes to no limit hold'em tournaments, he is actually a bit of a specialist in a generalists' profession. Once again, the "Poker Brat" made a WSOP final table! Not for Phil a 12th bracelet this time but lots of applause deserved nonetheless. The UK's JP Kelly who has set the UK ablaze with his tournament poker took a creditable 16th place and close to $17,000 in cash.
1. Shankar Pillai (USA) $527,829
2. Beth Shak (USA) $328,683
3. Jason Song (USA) $212,274
4. Dustin Holmes (USA) $141,516
5. Ben Fineman (USA) $100,431
6. Phil Hellmuth Jr (USA) $76,464
7. Perry Friedman (USA) $57,063
8. Brett Richey (USA) $42,227
9. Daniel Corbin $30,814
10. Luke Vrabel $21,456
Event 29: $1,500 Seven-Card Razz (341 entries)
Razz is a fast growing variation of poker - like Stud but with the lowest hand winning. Our partner Full Tilt Poker is one of the rare online locations where this variation is available to play. Many of Full Tilt's mega-professionals can be found there playing Razz from time to time complete with their own avatars! In the live one at the WSOP, it was not a Full Tilter who won however but a Pokerstars regular, Germany's Katja Thater. Already having one WSOP final table this year to her name, Katja went a step higher with this victory. The top ten sported some formidable opposition too.
1. Katja Thater (Germany) $132,653
2. Larry St Jean (USA) $73,311
3. O'Neil Longson (USA) $46,547
4. Paul Clark (USA) $31,186
5. Denny Axel (USA) $24,204
6. Mark Vos (Australia) $18,386
7. Men Nguyen (USA) $14,197
8. Thomas Daubert (USA) $10,473
9. Mike Dreyer (USA) $7,215
10. Devin Hannman (USA) $7,215
Event 30: $2,500 No Limit Texas Hold'em Short-Handed (847 entries)
We conclude this round up with a look at the results of a short-handed version of No Limit Texas Hold'em. This short-handed set-up seemed to be to the liking of one of the more well-known American names and they do not sound and look more American than Hoyt Corkins. Resplendent in cowboy hat, Corkins took the field apart from start to finish and never seemed in danger from day 1. This was his second WSOP bracelet.
1. Hoyt Corkins (USA) $515,065
2. Terrence Chan (Canada) $287,345
3. William Lin (USA) $196,758
4. Alan Sass (USA) $132,471
5. Kelly Vander-Mheen $96,431
6. James Pittman (USA) $63,118
7. Steve Wong (Netherlands) $47,339
8. Yakov Hirsch (USA) $47,339
9. Russell Barnes (USA) $33,507
10. Rasmus Carstensen (Denmark) $33,507
Ed note: Plenty of short-handed tables available at the home of the biggest online tournaments, Pokerstars