WSOP Results Round Up – Events 16 to 20

Tony Bromham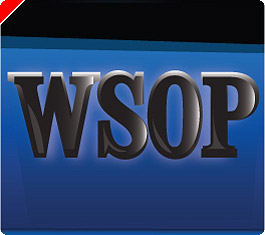 As the WSOP slips into gear, regulars like Greg Raymer, Humberto Brenes and Ted Forrest make final table appearances along with European talents Katja Thater, William Thorsson and "ElkY", but did any of them win a Bracelet?
Event 16: $2,500 H.O.R.S.E. (382 entries)
The first of the H.O.R.S.E. tournaments, the one that most mortals can just about afford, took place in event 16. $2,500 bought a moderate field in for some exciting poker for those who like variety in their game. The event offers the limit versions of various Hold'em, Omaha, Razz and Stud games and is a supreme test of poker skill, a proper test. Later on in the WSOP is the high testosterone version of H.O.R.S.E with the high rollers putting down $50,000 apiece but for now, nearly 400 players competed for more modest prizes. Not that James Richburg will be complaining with nearly a quarter of a million greenbacks lining his pockets after winning it. London based Swede and former bracelet winner, Chris Bjorin, will probably be happy with his third place and $83,000 – or maybe not after having come so close to a third trinket.
1. James Richburg (USA) $239,503
2. Walter Browne (USA) $131,790
3. Chris Bjorin (Sweden/UK) $83,467
4. Tom Schneider (USA) $54,913
5. Ali Eslami (USA) $42,612
6. Robert Mizrachi (USA) $32,069
7. Herb Van Dyke (USA) $24,601
8. Harry Kazazian (USA) $18,011
9. Alexandra Vuong (USA) $12,213
10. Darrell Dicken (USA) $12,213
Event 17: $1,000 Ladies No Limit Texas Hold'em (1,286 entries)
Glamour came to town in the next event with the all-dancing, all-singing, all-ladies event. Leading German and shining light of Pokerstars, Katja Thater, continued her good big ticket form with a decent final table finish but the event was taken down by the lady that damaged Katja with kings against tens, Sally Ann Boyer.
1. Sally Anne Boyer (USA) $262,077
2. Anne Heft (USA) $166,177
3. Randi Calabro (USA) $106,494
4. Kathleen Gliva $70,216
5. Katja Thater (Germany) $49,151
6. Frauke Ritter Von Sporschill $37,448
7. Mindy Trinidad (USA) $28,086
8. Vanessa Selbst (USA) $20,480
9. Julie Nhien Thi Dang (USA) $14,628
10. Frances Lieberman (USA) $10,766
Event 18: $5,000 Limit Texas Hold'em (257 entries)
The next on the schedule was one of the bigger ticket Limit games. The small number of entries was testament to both the size of the buy-in and the fear factor of the casual No Limit player who is perhaps afraid of being left exposed by an inability to push all-in when stuck for a decision! This was not a problem for Sweden's William Thorsson, a regular in EPT events, who finally took third spot after losing out unluckily in a huge pot with eventual runner-up, Geoff Sanford of Canada. The beneficiary of all this was Saro Getzovan of the States who appears in one of the interviews available in Poker News' exclusive Live Updates Service.
1. Saro Getzoyan (USA) $333,379
2. Geoff Sanford (Canada) $200,511
3. William Thorson (Sweden) $136,493
4. Thor Hansen (USA) $93,008
5. David Gee (USA) $68,850
6. Thomas Koral (USA) $54,356
7. Raymond Dehkharghani (USA) $41,069
8. Don Todd (USA) $30,198
9. Gabriel Nassif (France) $21,742
10. Max Casal (USA) $15,099
Event 19: $2,500 No Limit Texas Hold'em (1,013 entries)
Back to the no limit all-in fests, over 1,000 punters and professionals (looking to pick them off) joined battle for a first prize of over $500,000 amidst a prize pool of $2.3m. A man making regular forays to final tables is Costa Rican Humberto Brenes and he did it again here. From France, another Pokerstars regular, the sumptuously named Bertrand Grospellier (who sounds like he might have been in a movie with Jean-Paul Belmondo) better known as "ElkY" from the shark infested end of the online world, also made a splash at the final table. Ultimately, it was another French-sounding name that took the spoils. Francois Safieddine, from the Lebanon but living in Colorado, saw off the determined professional John Phan.
1. Francois Safieddine (USA) $521,785
2. John Phan (USA) $330,846
3. Marcus Obser $212,021
4. Devin Porter (USA) $139,794
5. Shawn Hattem (Canada) $97,856
6. Lars Bonding (USA) $74,557
7. Humberto Brenes (Costa Rica) $55,918
8. Alex Bolotin (USA) $40,773
9. Bertrand Grospellier (France) $29,124
Event 20: $2,000 Seven-Card Stud Hi/Lo (340 entries)
To conclude this round up, we have the result of the Texas Hold'em generalists' nightmares, the seven-card stud hi/lo. Of course, stud was the game of poker choice in the "good ol' days" so there are still plenty of players around to take a stab at the bracelet in smaller fields. A better chance of winning and all that! It also helps to have a bit of poker know-how and a final table sporting no less a figure than 2004 WSOP Champion Greg "The Fossilman" Raymer and Ted Forrest is testament to this. Raymer came to a sticky end at the hands of Ryan Hughes who went on to win the tournament with quad tens - a nice display to hold up to the cameras!
1. Ryan Hughes (USA) $176,358
2. Minh Lee (USA) $97,461
3. Douglas Carli (USA) $61,880
4. Greg Raymer (USA) $41,460
5. Stephen Graboski (USA) $32,178
6. James Weir (USA) $24,443
7. Ron Ware (USA) $18,873
8. Adam Spiegelberg (USA) $13,923
9. Donald Webb (USA) $9,591
10. Ted Forrest (USA) $9,591
Ed note: Win the biggest prizes at the home of the biggest tournaments. Pokerstars is the place to find them, just ask Greg Raymer and Joe Hachem!