Meanwhile, in Las Vegas...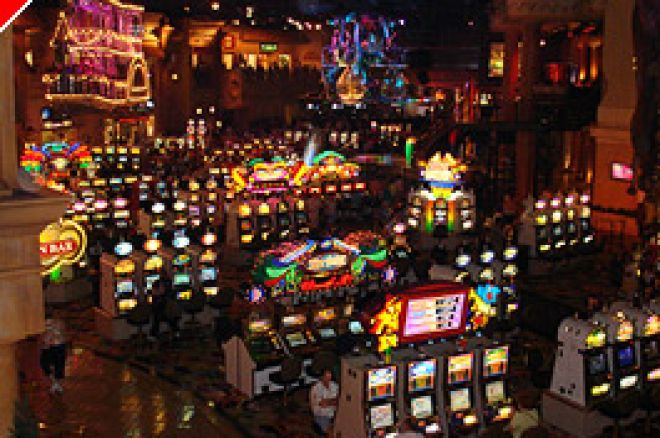 You may have noticed the WSOP circus has rolled into town! Naturally UK PokerNews has all the action as it happens from The Rio as well as regular news story round ups. However, there are a couple of other festivals running in Sin City this summer.
The 38th Annual World Series of Poker faces tough competition for players this year from the old home of the WSOP, Binions. The 1st Annual Binions Poker Classic is well underway. The festival bills itself as affordable for those who don't have an unlimited bank roll. The Brits have been posting a few good results so far.
Neil Creighton, from Aberdeen, is the latest to pick up a fistful of dollars. Creighton managed a very credible 4th in the $150 Pot Limit Hold'em event which attracted over 240 runners.
In the ladies event Shirley Hocking, from London, grabbed a well deserved 22nd.
Earlier in the festival Geoff Chamberlain, from Derby, and Tony Hamilton managed very respectable results for the UK.
Over to the beautiful Bellagio casino and things have been hotting up in the Bellagio Cup III. Betfair Poker's own Ben Grundy got things off to a flying start for Britain with a great result in the opening $1500 No Limit Hold'em event. Ben was an unlucky 17th. Richard Gardner-Brown, however, went a little better. Richard cashed in 15th.
In event #3, the $2500 No Limit Hold'em, Jerome Bradpiece was impressive in 7th for $6,620. However, the performance of the day went to Karl Mahrenholz as the Londoner claimed 3rd for a chunky $40,000.
It didn't stop there though, as the Brits once again showed their class in event #4. Our old friend, John Gale, took 5th for $15,405 in this $5,000 No Limit Hold'em event. Also cashing was the on fire Roland de Wolfe. Roland made 8th place for a $7,000 return.
Stay with us for all the latest from Vegas including news of a huge result for the UK in our next update.
Ed note: Play the big names online at Full Tilt Poker