Fort Knox Jackpot Hits $250,000 Mark

Paul Sandells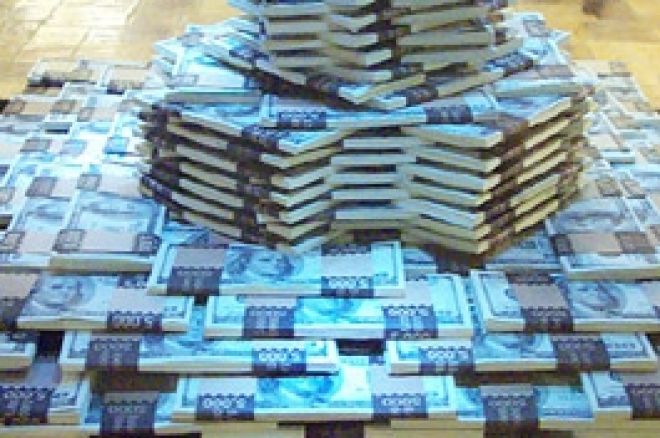 Sit and go specialists might want to take note of the recent increase in the Fort Knox jackpot at Titan Poker. The $250,000 prize is the largest in Fort Knox history at the popular online room.
The Fort Knox jackpot is proving to be a tough one to crack lately. It sounds so easy though! Win six sit and go's in a row and the money is all yours. Still, nobody has claimed the big one for twenty weeks!
The jackpot fund starts out at $50,000 and rises by $10,000 for each week it isn't won. Now the figure has reached a quarter of a million dollars the noses of the Internets sit and go specialists will be twitching as they smell a big day pay.
Fort Knox sit and go tournaments are $50+$9 buy-in events. Plenty of online pros are already trying their luck including Remy Elkoubi, from Marseille, France. Remy won a monster $100,000 jackpot in November 2006 after playing on Titan Poker for less than a year.
Remy said, "I had tried to win this Jackpot a few times, but I never had any success until this beautiful day. I remember the last hand - a Straight Flush. A Straight Flush that earned me $100,000! I never believed that I could win this prize but the reality was different; the Fort Knox prize is not impossible."
French players have a good record in the Fort Knox tournaments. Guy Meridjen has also won a cool $100,000 for the French. The UK have registered their own good result in this one too. Richard Stringer won the jackpot for Britain recently. Perhaps the most remarkable story comes from Derrick Morin. Morin joined Titan Poker and won the Fort Knox jackpot without even making a deposit!
Ed note: Let us help towards your Fort Knox buy-ins by giving you $50 totally free when you join Titan Poker