The Great British Poker Tour Heads to The Seaside

Damien Oborne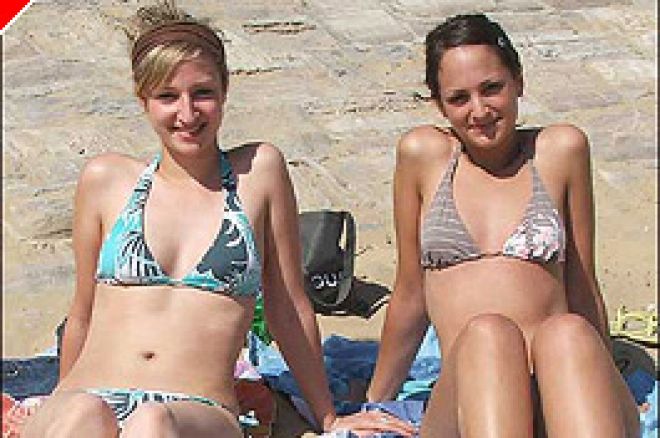 A good mix of locals and national celebrities will head to the seaside to take part in the Bournemouth leg of the Great British Poker tour, from the 13th-17th of June. This will take place at the Gala Casino, Westover Road, Bournemouth.
The main event will combine 140 runners and an estimated prize pool of £75,000. The tournament will be played over 3 days and players will enter a random draw on the 5th of June to determine which of the two "day ones" they will be in.
Celebrities joining the local talent will include ex-Chelsea and republic of Ireland striker Tony Cascarino and World Cup winning rugby player Mike Tindall. Snooker champions Jimmy White and Ken Doherty will also take part.
As well as the many locals and celebrities, we will also see some well known professionals take their place in the field. These include Joe Beevers from The Hendon Mob and Paul Jackson, Simon Trumper, Robert Butt, Bev Pace, James Dempsey and Jen Mason.
The winner will pocket in excess of £25,000 as well as a place at the GBPT Grand Final this autumn. Considering all the regional festival winners have been amateurs so far, the chances are there for a good result for a local Bournemouth player. It is also a televised event, so players have a chance for some TV time.
The players already into the grand final include Eddie Gaines. Eddie won the inaugural festival in Edinburgh and pocketed £25,000. Colin Pearson won the second festival at Teeside for a £20,000 pay day. The most recent event in Nottingham saw Stephen Holden win almost £20,000. All results have seen amateur players earn a spot in the final by beating a host of poker pros.
After Bournemouth we head to Leeds before the GBPT final in late October. As well as earning the title of Great British Poker Champion 2007, the grand Final winner will also get an all-expenses paid trip to the Bellagio Five Diamond World Poker Classic in Las Vegas in December 2007.
Ed note: Get a free $50 bankroll this summer when you join Titan Poker.