The EPT Heads to the Caribbean!

Paul Sandells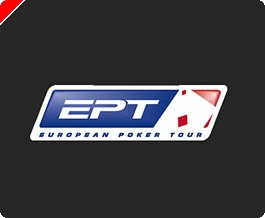 Season four of the European Poker Tour has been announced with a shock inclusion. The EPT is heading across to the Atlantis Casino Resort. You'll struggle to find this on a European map, however. This venue is in the Bahamas!
Season four will include all the same events from the highly successful season three with the addition of the Caribbean leg. Season 3 saw 3,483 players taking part, creating a total prize pool of nearly €27 million.
"The most exciting news for next season is that the PokerStars Caribbean Adventure (PCA), to be held next January at the Atlantis Casino Resort in the Bahamas, has been added to the EPT schedule. The PCA, a hugely popular event, is now 'an official EPT tournament' and we are delighted to welcome it to our list of events," said John Duthie, chief exec' of the PokerStars.com European Poker Tour.
Duthie continued, "We have raised the buy-ins across the board to €8,000. This decision is based on the limited number of people who can be accommodated at our EPT venues, and the fact that the €10,000 EPT Grand Final - our most expensive event - proved so popular."
Season four of the EPT kicks off in Barcelona in August. The full schedule is as follows:
Casino Barcelona
Barcelona
SPAIN
EPT BARCELONA OPEN
August 28 - Sept 1, 2007
€7,700 + 300
Victoria Casino
London
ENGLAND
EPT LONDON
September 25 - 29, 2007
£5,200 + 200
Grand Casino Baden
Baden
AUSTRIA
EPT BADEN CLASSIC
October 7 - 10, 2007
€7,600 + 400
Royal Dublin Society
Dublin
IRELAND
EPT DUBLIN
October 30 - November 3, 2007
€7,700 + 300
Atlantis Resort and Casino
Paradise Island
BAHAMAS
PokerStars Caribbean Adventure
January 4 -10, 2008
$7,800+200
Hilton Hotel
Prague
CZECH REPUBLIC
EPT PRAGUE
further details TBA
Casino Hohensyburg
Dortmund
GERMANY
EPT GERMAN OPEN
February 5 - 9, 2008
€7,700 + 300
Casino Copenhagen
Copenhagen
DENMARK
EPT SCANDINAVIAN OPEN
February 19 - 23, 2008
57,750 + 2,250 DKR
Hyatt Regency, Warsaw
Warsaw
POLAND
EPT POLISH OPEN
March 11 - 15, 2008
29,000 + 1,000 PLN
Monte Carlo Bay Hotel & Resort
Monte Carlo
MONACO
EPT GRAND FINAL
April 12 - 17, 2008
€10,000 + €600
Ed note: Qualify for European Poker Tour events at PokerStars