888 in Discussions with US Department of Justice

Tony Bromham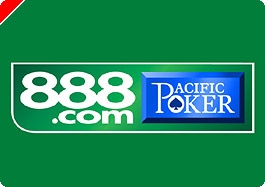 In a similar statement to that issued yesterday by PartyGaming plc, fellow quoted online gaming company 888 Holdings plc has today stated that it also has begun discussions with the US Attorney's Office for the Southern District of New York.
In what is increasingly looking like a move by the industry and the US authorities to reach an ultimate solution to the legal issues in the US concerning online gambling, dialogue appears to be escalating between the major industry "players" and, in particular, the USAO for the Southern District of New York (which is also handling the Neteller case).
The full announcement by 888 Holdings plc follows:
"In view of recent speculation about developments in the industry, the Company wishes to confirm that it has initiated preliminary discussions with the United States Attorney's Office for the Southern District of New York.
"These discussions were initiated by the Company following uncertainty as to the likelihood (if any) of action by US law enforcement agencies regarding activity in the US prior to the enactment of the Unlawful Internet Gambling Enforcement Act (the 'UIGEA') on 13th October 2006.
As announced by the Company on 2nd October 2006, upon enactment of the UIGEA, the Company stopped customers in the US from playing or making deposits on any of the group's real money sites.
"It is too early to assess any particular outcome of these discussions.
"A further announcement will be made if and when appropriate."
888 is best known for its two major business brands, Pacific Poker and Casino-On-Net, both of which were early pacesetters in the online poker and casino markets in the early part of this decade, each heavily used by US customers prior to the enactment of the UIGEA in October 2006.
Ed note: Win poker sponsorship worth over $50,000 by playing the Poker Pro For A Year poker league in association with Poker News