Devilfish Fails to Get Carter in All English WHUPC Quarters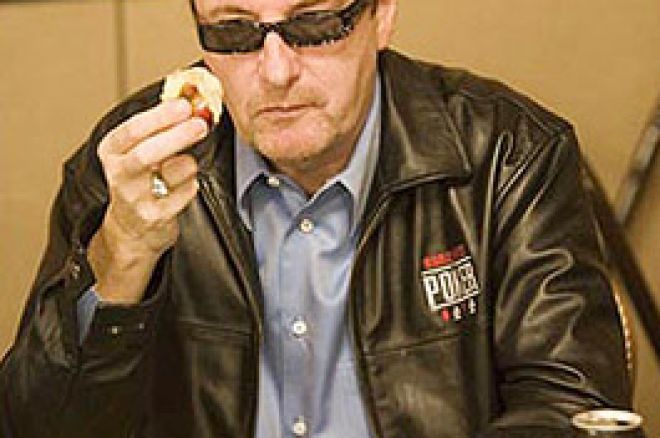 All eyes were on the fascinating match up between Dave "Devilfish" Ulliot and young Daniel Carter at the World Heads Up Poker Championships in Barcelona yesterday.
The two Englishmen, one perhaps the most famous poker player from our shores, the other a young "nobody", went head to head across the felt in Barcelona on Sunday afternoon. The prize? A place in the prestigious WHUPC semi finals!
The Devilfish has been running hot in Barcelona for the last week, producing some sparkling displays of poker that simply destroyed the apparent irritations that were his opponents. Carter, on the other hand, has been quietly winning round after round.
So, it was no surprise that the majority of poker people in attendance expected Ulliot to defeat Carter with his greater experience and, arguably, higher level of skill. How wrong we were! Carter, who had by now adopted the nickname of "The Kid" from watching media, put on an awesome display of poker which appeared to leave The Devilfish dazed!
The early exchanges seemed to be going exactly to plan for Ulliot. He picked up several small pots and within no time had developed a healthy chip lead. Carter then switched gears and after an hour the stacks were even. From then on it was the Daniel Carter show! With a 3:1 chip lead Carter was well in the driving seat and before long the final hand left The 'Fish gutted. Carter hit top pair on a



flop. Ulliot had a flush draw with his


. The

turn gave Ulliot more outs but the river was a blank and Carter, an unknown English player, knocked out one of the stars of world poker.
"The Kid" now goes through to the semi finals, just two matches away from World Heads Up glory and a €125,000 pay day.
The Devilfish headed to "Bites" snack bar for supper, with a young blonde lady in tow, before catching the late flight back to the UK.
Ed note: Get $50 totally free when you join Titan Poker