Time to Get Primed for the WSOP!

Tony Bromham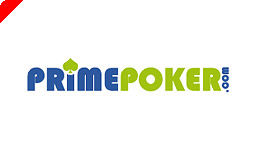 Mark your diaries for 26th May, 19.00 BST (20.00 CET), as this is the date for another Team Poker News $12,000 WSOP Freeroll! Time is running out to win your seat for a chance at winning $10,000,000 so book yours with Prime Poker and fly to Las Vegas on us!
The great thing about Team Poker News Freerolls is that the members who play the tournaments are in an exclusive club. Only those who enter through our special links can play, no-one else. Consequently, numbers are relatively low for a freeroll giving everyone who enters a great chance to win.
The winner of this free to enter tournament will win not only their $10,000 Main Event buy-in but also a $2,000 travel and accommodation allowance. With a $10,000,000 first prize and $20,000 or more for finishing hundreds of places down the order, this is one not to be missed by poker enthusiasts.
The lucky winner of the Prime Poker $12,000 Freeroll will also join Team Poker News in Las Vegas entitling him or her to exclusive Team Poker News clothing and merchandise along with invitations to Team Poker News dinners and functions.
So, how do you qualify for the Prime Poker $12,000 WSOP Freeroll? Simply download Prime Poker through our special links, register a new account and play a little poker. Collect just 400 Prime Poker Points by Monday 21st May and you will be eligible to enter the freeroll. Remember to get the points by that date and not the date of the freeroll itself. Time to get playing!
Even if you already have a Prime Poker account, acquired through any Poker News link, you are still eligible to enter the WSOP Freeroll. Just ensure you have the 400 Prime Poker Points by 21st May. Then send an email to accountmanager@primepoker.com to be notified when you can enter the tournament. The event starts at 19.00 BST (20.00 CET) on Saturday 26th May.
Don't forget that there are several other ways to get to Vegas with Team Poker News. Check out our special Freerolls page for all the information. The WSOP is soon to start so make sure you are a participator!
Ed Note: Apart from the WSOP Freeroll, there is an exclusive 100% deposit bonus at Prime Poker worth up to $200.