PokerProForAYear Series 3 – $500 Guaranteed Tournaments!

Cory-Ann Joseph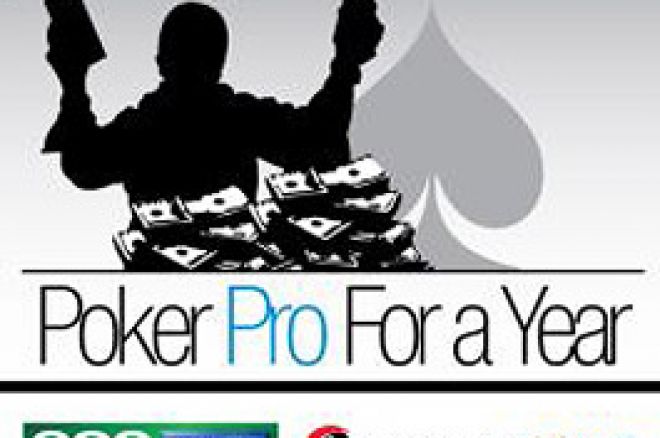 Series 3 of PokerProForAYear has just started, and we are offering even more great prizes by placing a $500 guarantee on all $10+$1 tournaments, on top of a $500 Freeroll and a $12,000 WSOP Global Freeroll!
Of course, this is all on top of the Grand Prize, which is sure to make any player grin with delight. The winner of the Grand Prize at the end of this year-long poker league will become PokerProForAYear in 2008. That boils down to sponsorship and entry into four major poker tournaments, inclusive of all accommodation, flights and expenses. This fantastic package is priced at over $50,000, so no wonder the competition is hot.
If that grand prize wasn't enough, in Series 3 we've decided to up the ante by placing a $500 Guarantee on all seven of our $10+$1 tournaments. MeRock recently took down Series 1 Round 1, and pocked $250 in cash, as well as 500 points towards the Series Leaderboard and the Overall Leaderboard. Series 3 Round 2 kicks off with another $10+$1 $500 Guaranteed Tournament on Saturday May 5 at 16:00 EDT, so make sure you're there to get your share of the cash and points!
Series 3 dishes up two wonderful freerolls as well. May 23 is the day Series 3 hosts a $500 Freeroll and just over two weeks after that, on June 9, a $12,000 WSOP Global Freeroll will take place.
Hang on, a $12,000 Global WSOP Freeroll? That's $10,000 for entry into the Main Event and an extra $2,000 cash for travel and accommodation. So, players could take out entry into the 2007 Main Event and potentially take down the grand prize at the end of the year and be a PokerProForAYear in 2008.
If you want to play in this amazing Global Freeroll, you must make a deposit of $50 or more and earn 200 Pacific Poker Points. Both the deposit and the points requirement must be fulfilled before June 5.
Pacific Poker is the only place to be for this excellent competition. All PokerProForAYear events and freerolls take place at Pacific Poker, and are exclusive to players that sign up through PokerNews or PokerProForAYear, so make sure you download Pacific Poker through the PokerNews links and start playing now!